The Queen's Tweets Cause A Stir On Twitter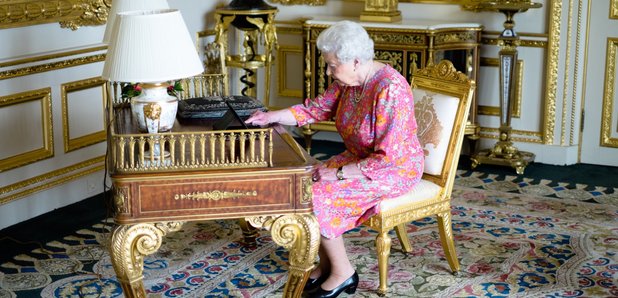 The Queen tweeted a personal say "thank you" for all the wishes on her 90th birthday - and people loved it!
Between that neon green outfit and savvy tweeting the Queen seems much younger than the 90 years that she celebrated last week would suggest.
Using the @RoyalFamily account she posted two short thank you messages online this afternoon. The account then posted a picture of Her Majesty typing the tweet while sat at a chracteristcially ornate desk (very similar to the ones we use at Smooth!)
I am most grateful for the many digital messages of goodwill I have received and would like to thank you all for your kindness. Elizabeth R.

— The Royal Family (@RoyalFamily) June 21, 2016
This tweet was personally sent by Her Majesty The Queen

— The Royal Family (@RoyalFamily) June 21, 2016
The tweets were very rapidly tweeted and liked by thousands of people, showing the popularity of the most famous monarch in the world.
This isn't her first time on Twitter though. She caused some excitement in 2014 when she sent her first personal tweet from the Science Museum while on a tour there. Great to see her happy to move with the times!
We'll keep our fingers crossed for the day we get a follow notification at @smoothradio from @royalfamily!