This Road Sign Mistake Is Too Perfect!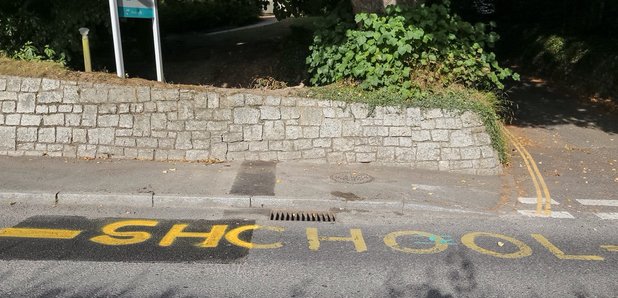 This sign painter could perhaps do with going back to 'Shchool'.
(Picture: SWNS)

We've all been there, you're writing something important - a card, an envelope, a sign - you've got to get it right first time, no second takes.
Normally it would be no big deal, but pressure - or maybe laziness - can play tricks on you.
One sign painter in Truro, Cornwall committed one of the best spelling blunders we've seen in a while by misspelling the word 'school'. Oh, the irony!
The headmaster of Truro High 'Shchool' for Girls, Dr Glenn Moodie, saw the funny side and even offered some help; "Our A Level students have just achieved a fantastic set of results with 100per cent of those taking English getting grade A.
"If the road repair team need any advice on spellings in the future, we would be more than happy to help!"
The company responsible for the dodgy sign, Kier Group, will repaint it which seems like a missed opportunity to have a living reminder to pupils of the importance of paying attention in English classes!