Tom Cruise Just Landed His Helicopter In A London Park
1 July 2016, 10:30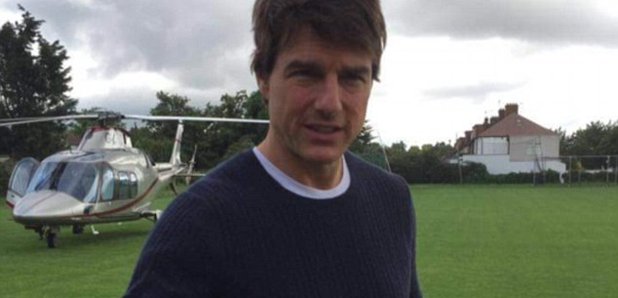 It's risky business landing your helicopter in the middle of a park but it's not a mission impossible!
Many a time we've gone for a stroll in our local park and spotted all kinds of things but NEVER have we come across an A-list celebrity.
Not fair.
Yesterday, Tom Cruise just casually landed his helicopter in the middle of a public park near Wimbledon in London, much to the surprise of the locals.
An eager fan managed to get a quick snap of the Mission Impossible star before he was on the move again.
Lets hope this coming season isn't a mission impossible. Mr Top Gun himself dropped by poplar road. @TomCruise pic.twitter.com/K0Uog6o9Pl

— Old Ruts Football (@oldrutsfootball) 30 June 2016
Rumour has it he may be in town to catch the tennis and not for a mission impossible...
We'll make sure to keep our eyes peeled next time we go for a brisk walk in our local park – you never know who you might see!