WATCH: Dog Refuses POINT BLANK To Leave The Pet Store
11 October 2016, 16:22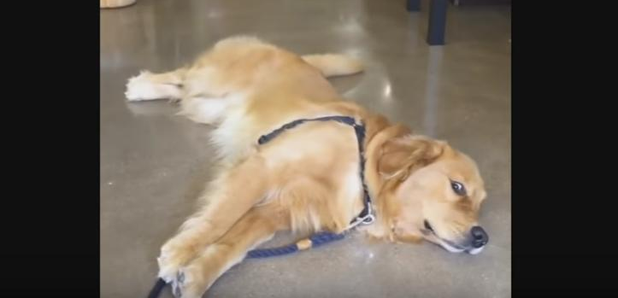 Rufio pulls out all the moves to stop his owner from leaving the pet store...
We've all seen children refuse to leave a toy shop by throwing a tantrum, and it seems dogs can be no different.
Golden retriever Rufio, wanted to stay at the pet store so desperately, that he refused to move when his owner pulled him by the lead, resulting in him sliding along the shop floor in what makes for a very hilarious video!
Eventually the four-legged creature rolled over on his back, playfully putting his paws up in the air to show that he was only kidding, but if his owner did want to hang around a bit longer, he'd be totally up for it!
Credit: Instagram/livingthatgoldenlife via Storyful