Try Not To Laugh While This Hairless Dog Dances The Polka
31 May 2016, 12:29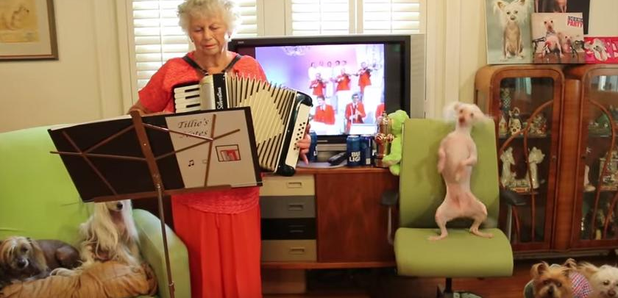 Watch dancer Nathan take on Grandma's 'Beer Barrel Polka' and WIN!
Bald is beautiful and nothing proves it more than this video of hairless dog Nathan busting a move to Grandma Tillie's accordion playing.
The elegant four-legged creature hops on his hind legs to the 'Beer Barrel Polka' reminding us of the graceful pliés of a ballet dancer.
This isn't the first outing for Nathan as he's already got his own Facebook page with over 68,000 likes, where he posts his carefully choreographed routines.
It's not just us then who finds this little fella hilarious!