This Dog Knows How To Make His Owner Feel Guilty...
12 January 2017, 11:17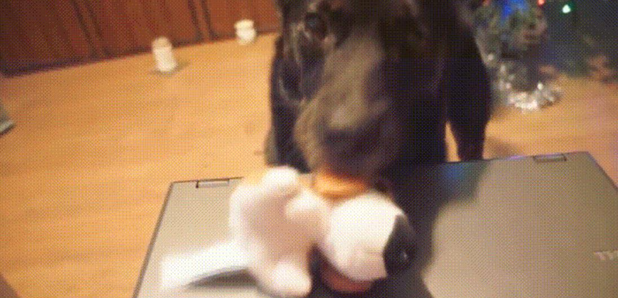 Ever feel like you may spend too much time on your laptop? One dog gave a big hint to it's owner.
The Reddit user, 'anewhigh', posted the video from Imgur, of a hound that just wanted to play.

Shutting his owner's laptop, then presenting a toy, this dog certainly knows how to drop a hint.
Leave the internet and come play with me
With the obstacle now removed, his tail starts to move incredibly quickly, eager to go and play.
We would't mind a canine pal to help us ditch the tech sometimes!

Do you think we can train our pets to do the same thing?