Dad Moves His Baby's Mouth To 'O Holy Night' And The Baby Totally Loves It
21 December 2016, 12:14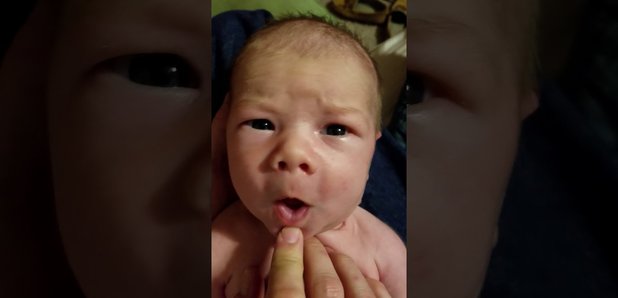 One musical dad has turned his baby into an internet sensation, with a little help from a classic Christmas carol.
For many Christmas is a time for family, music and laughter. And here's a video that perfectly combines all three.
Posted by Ashley Killingsworth on Facebook, this adorable clip shows her husband Andrew moving their baby's mouth in time with Dad's performance of the carol, 'O Holy Night'.
It's since become an absolutely huge viral hit, with well over 35 million views and counting.
And we can see why – IT'S THE CUTEST!