Hepworth Brewery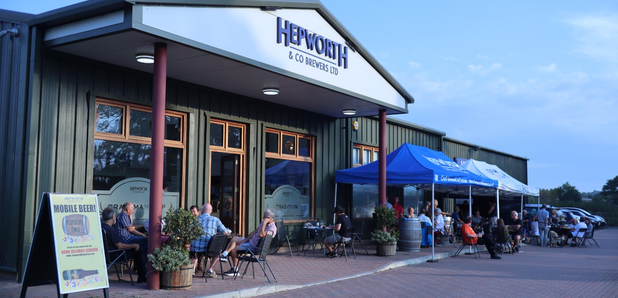 Hepworth Brewery - continuing the long-standing tradition of brewing in the Horsham area.
Founded by Andy Hepworth in 2000, Hepworth's beer is the result of independent, traditional craftsmanship and local ingredients, simple and pure: it really is Craft beer at its best. Don't just take their word for it as you can visit the brewery yourself and try some in their Tap Room. If you like what you taste, you can shop bottles, kegs, wine and merch all on their online shop.
Being one of the largest breweries in Sussex, Hepworth produces over two million pints of beer annually - brewing, bottling and packing all onsite meaning it's a fascinating brewery to visit.
Book and reserve yourself a Group Tour by emailing shopandevents@hepworthbrewery.co.uk to take a look around and see everything in action. Visits to Hepworth's Brewery are available from 10am-5.30pm Monday to Wednesday and Thursday to Saturday 10am-8pm.


Contact them:
Hepworth Brewery
Stane Street, Pulborough,
West Sussex, RH20 1DJ
CALL 01403 269696