Name the missing lyric and win £2,500 in Smooth's January Payday!
7 January 2019, 04:00 | Updated: 25 January 2019, 21:04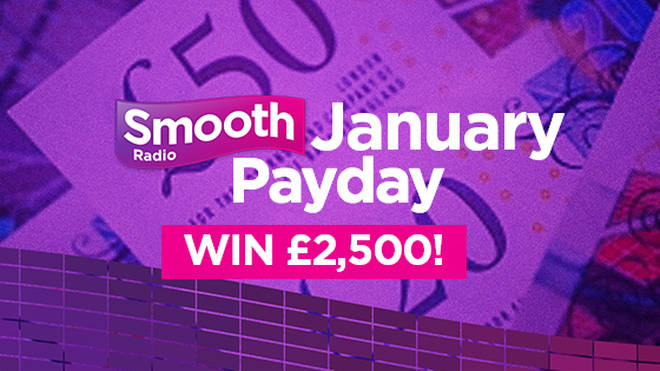 Here's your chance to get your hands on some cash with Smooth's January Payday!
Lots of us feel the pinch at this time of year, so we're bringing that longed for January payday forward and making someone £2,500 richer and it could be you!
Whether you want to head to somewhere sunny this winter, splash out on the January sales or improve your home, this would be the perfect prize to get your year off to the perfect start.
Smooth's January Payday takes place each day from Monday to Friday, starting January 7th, until 7pm.
Each day will see a new listener win the grand prize, so there will be plenty of opportunities to enter if you're not lucky in your first go.
To enter, make sure to be listening to Smooth, where each day we'll ask you to identify the missing lyric in a classic song. Then, you just need to text WIN followed by your answer, to 65588. Entires will be charged £1.50 plus their standard network rate. Full Ts and Cs can be found here.