FINAL CHANCE in Smooth's 100k May: Finish the song lyric and win £10,000!
30 April 2019, 16:41 | Updated: 24 May 2019, 19:32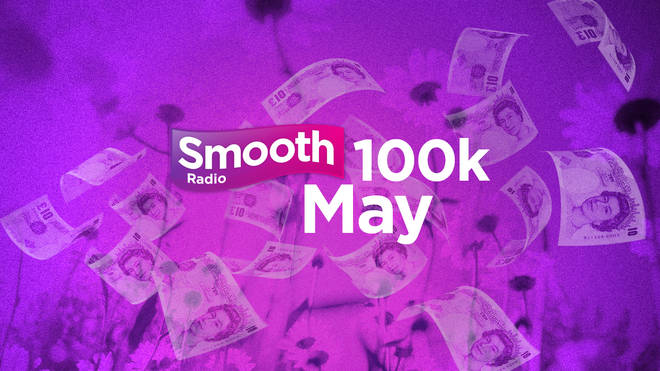 Today (May 24) is your final chance to win your share of £100,000 in Smooth's 100k May!
All day today, we're giving you the chance of winning a massive £10,000!
Whether you spend it on a gorgeous holiday in the sun, a long-awaited home improvement project, or some brilliant days out with the family.
To get yourself into the draw, you just need to identify the missing lyric in a particular song, which you will hear on Smooth Radio throughout the day.
If you think you can name the missing word, then text the word WIN and your answer to 65588.
Texts cost £1.50 plus your standard network rate. Lines close at 7pm each day, and if you text after that, you won't be entered, but may still be charged. You must be 18 or over to play this Smooth Network game, and available to answer your phone on the evening you entered, between 7pm and 8pm. All the rules can be found here.
Good luck!
Congratulations to all our winners so far, including: