Win This Amazing Barbra Streisand Hamper!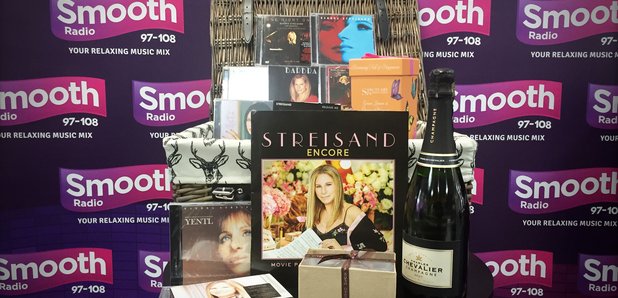 An amazing hamper with CDs, champagne, chocolates and Sanctuary Spa goodies, could be yours!
Barbra Streisand is back with an incredible new album which sees the legend duetting with a whole host of Hollywood stars.
'Encore: Movie Partners Sing Broadway' sees Barbra pair up with stars such as Alec Baldwin, Antonio Banderas, Anne Hathaway and many more, to perform some of Broadway's best-loved songs.
To celebrate the release of the album, we've got an incredible Barbra Streisand themed hamper to give away, which includes 11 of her CDs (including Encore), champagne, chocolates and some Sanctuary Spa treats!
All you have to do is answer the below question correctly and the winner will be picked at random. Entries close at 00:01 on 9th September.