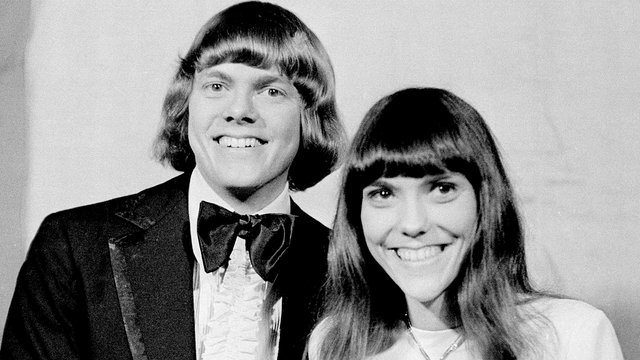 Their first album, 'Offering', was released in 1969 and in the following year, the first single was released from it, entitled 'Ticket To Ride'. It was this, along with the single 'Close To You', that made the duo popular.

By 1971 The Carpenters had really hit the big time, touring the world and appearing on their own TV show. However, as is well documented, behind the scenes the personal lives of the siblings were less than happy.
Richard had developed a serious addiction to sleeping tablets and Karen had been suffering from the eating disorder Anorexia Nervosa for many years. By 1979 Richard was in rehab, but Karen's disease had conquered her. In 1983 Karen was found dead by her mother; she had died of heart failure.

Currently, Richard continues to write and produce.
View more