John Lennon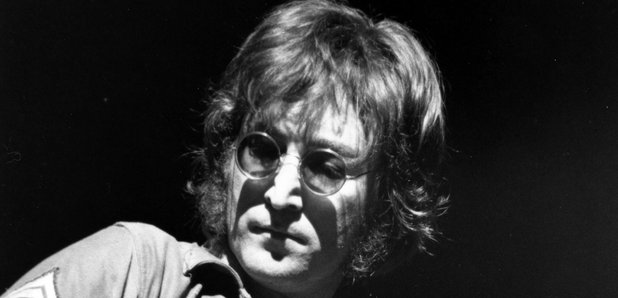 Singer-songwriter John Lennon founded the Beatles, a band that impacted the popular music scene like no other before, or since
At the age of 16, Lennon to create the skiffle band called the Quarry Men, named after his school. Lennon met Paul McCartney at a church fete in 1957. He soon invited McCartney to join the group, and the two eventually formed one of the most successful songwriting partnerships in musical history.
McCartney introduced George Harrison to Lennon the following year, and Harrison and art college buddy Stuart Sutcliffe also joined Lennon's band. Always in need of a drummer, the group finally settled on Pete Best in 1960.
The Beatles were discovered by Brian Epstein in 1961 at Liverpool's Cavern Club, where they were performing on a regular basis. As their new manager, Epstein secured a record contract with EMI. With a new drummer, Ringo Starr (Richard Starkey), and George Martin as producer, the group released their first single, "Love Me Do," in October 1962. It peaked on the British charts at No. 17.
Lennon left the Beatles in September 1969, just after the group completed recording Abbey Road. The news of the break-up was kept secret until McCartney announced his departure in April 1970, a month before the band released Let It Be, recorded just before Abbey Road. Not long after the Beatles broke up, in 1970, Lennon released his debut solo album, John Lennon/Plastic Ono Band.
He followed that with 1971's Imagine, the most commercially successful and critically acclaimed of all Lennon's post-Beatles efforts. After initially separating, Lennon and Ono reconciled in 1974, and she gave birth to their only child, a son named Sean, on Lennon's 35th birthday. Shortly thereafter, Lennon decided to leave the music business to focus on being a father and husband.
Lennon died on December 8, 1980, at the age of 40.
A new video of The Beatles covering Buddy Holly's 'Words of Love' has been released - watch now
John Lennon: Top Downloads

Love John Lennon? Click the like button to add him to Facebook
Now Playing
We've taken stills from 10 of the most iconic music videos of the 1990s. Can you name the songs they're for?
Experience the beauty of Prince and this beautiful song he performed on The Muppets Tonight.