Are These The Best Songs By The Carpenters?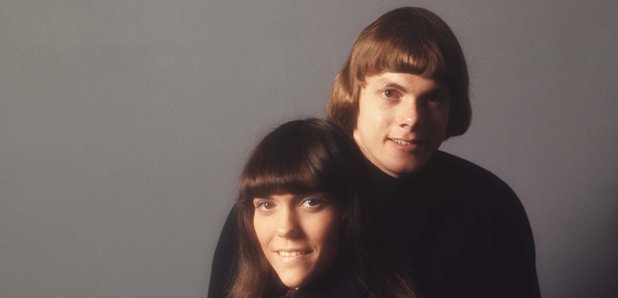 It's a difficult choice but we've compiled what we think are the top six songs from brother-sister duo, The Carpenters.
6. Rainy Days and Mondays (1971)
This was a huge hit for the Carpenters in America, reaching number two in the charts. However, it didn't catch the UK's attention, only reaching number 63.
5. Top Of The World (1973)
Written by Richard Carpenter and John Bettis, this was originally recorded for and released on the duo's 1972 studio album 'A Song for You'. The song topped the Billboard Hot 100 singles chart in late 1973, becoming the duo's second of three number one singles.
Karen Carpenter re-recorded the song as she was not quite satisfied with the original.
4. Yesterday Once More (1973)
The duo's fifth number two hit on the Billboard Hot 100, it also reached the second spot in the UK.
It is The Carpenters' biggest-selling record worldwide and their best-selling single in the UK. Richard Carpenter has admitted in the past that it is his favourite of all the songs that he has written.
3. Please, Mr. Postman (1974)
Thirteen years after the Marvelettes went to number one with this song, the Carpenters recorded their own number one version. It was the duo's last big hit in the top three and their third and final number one song in America. It reached number two in the U.K.
2. (They Long To Be) Close to You (1970)
This version of Burt Bacharach and Hal David's 1963 song was the Carpenters' breakthrough song, reaching number one on the Billboard charts and earning a Grammy Award. It reached number six on the UK Singles Chart.
1. We've Only Just Begun (1970)
Taken from the 'Close To You' album, this reached number two on the Billboard chart but wasn't as successful in the UK, reaching number 28. However, it is often considered to be the Carpenters' signature song and it's our favourite.
Do you agree with our choices?

Leave your comments below.