The 10 Best Tom Jones Songs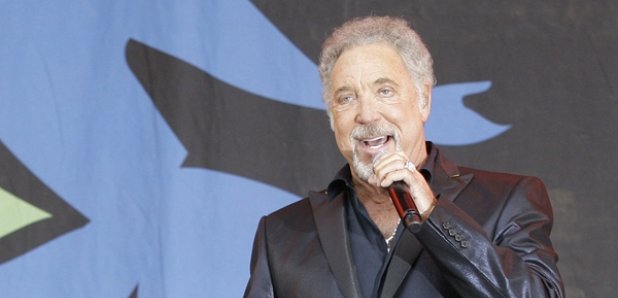 We take a look at 10 of Sir Tom Jones' very best songs. Let us know your favourite in the comment box!
Tom Jones is one of the most celebrated British artists.
He received a knighthood from Queen Elizabeth II for 'services to music' in 2006. He won the Grammy Award for Best New Artist in 1966 and has also won two Brit Awards - winning Best British Male, in 2000 and Outstanding Contribution to Music, in 2003.
We take a look at 10 of Sir Tom Jones' very best songs:
1. It's Not Unusual
It's Not Unusual was first recorded by a then-unknown Tom Jones, after having first been offered to Sandie Shaw. Jones recorded what was intended to be a demo for Shaw, but when she heard it she was so impressed with Jones' delivery that she declined the song and recommended that Jones release it himself. When we spoke to Jones about it, he said: "I did the demo on this song when it was being offered to Sandie Shaw. I was just starting out and, God bless her, she said: 'Whoever's singing this, it's his song... I'm indebted to Sandie for being so generous."
It reached number one in the UK Singles Chart in 1965 and has since become one of Jones' signature songs.
3. Green Green Grass Of Home
Originally made popular by Porter Wagoner in 1965, it was recored by Tom Jones in 1966, when it became a worldwide number one hit.
Released in 1968, it reached number two in the UK and went on to become the sixth best selling single of that year.
5. I'll Never Fall In Love Again
On first release in 1967, Tom Jones' recording reached number two in the UK Singles Chart but was less successful in the United States where it peaked at number 49 on the Hot 100.
'Love Me Tonight' was written by Daniele Pace, with music from Lorenzo Pilat.
'Thunderball' became the lead song for the 1965 Bond film of the same name. Jones apparently fainted in the recording booth after singing the song's final, high note, he said: "I closed my eyes and I held the note for so long when I opened my eyes the room was spinning."
In 1988, English group Art of Noise released a cover of Prince's 'Kiss', featuring Tom Jones on vocals. The song reached number five on the UK Singles Chart – higher than the original. Jones also recorded a version of the song for his 2003 Reloaded: Greatest Hits album.
Originally a Leonard Cohen song, Jones recorded his haunting version for his 2012 album, Spirit In The Room.
10. Mama Told Me Not To Come
Tom Jones' cover version with Stereophonics reached hit number four on the U.K. Singles Chart in 2000. It featured on Jones' 1999 album, Reload; the album that many chart as Jones musical resurgence.