Help & FAQs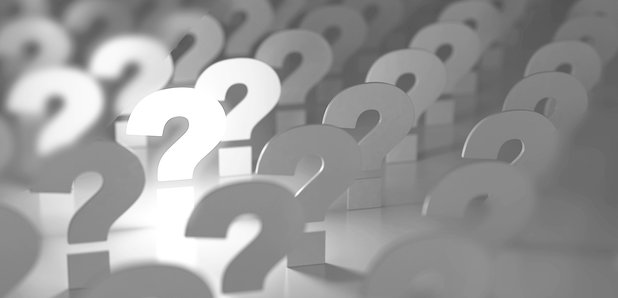 Want to ask us something? Want to know how to find out more about the music we play? Hopefully we can answer plenty of your questions.
How can I listen to Smooth Radio?
Check out our ways to listen information at the bottom of this page.
I can't listen to you on my Radio/Digital Radio/App/Online?
You can get in touch with us via contact Global Customer Support here. Please include as much technical detail as possible: are you on Mac, PC or mobile device, which device or browser, your Internet Service Provider, etc.
Why can't I listen to Smooth Radio when I'm outside the UK?
Unfortunately, for rights reasons, Smooth Radio is only available to listen to within the United Kingdom, sorry. You will need a valid UK postcode to access the player.
What was the name of the song you just played?
First of all, check out the playlist page on the site for details about what's on the main Smooth Radio playlist. That will show you all the songs played in the show currently on air. You can also look back at previous shows, going back two weeks, search our playlists, or take a look at the specialist show playlists on the same page for the late night shows.
I missed a show, how can I listen back to it?
Hit the LISTEN button at the top of the site - you can then access our On Demand service, which streams all shows for seven days. Pick the show you want from the menu and you'll see all the episodes within.
Can I download a Smooth Radio show?
Sorry, at the moment we don't offer downloads, due to copyright reasons.
I'd like to email a presenter, how do I do that?
To contact your favourite presenter on Smooth Radio or go to the Radio section of the website. Each presenter has their own email form.
Why won't you play [insert name of artist] on Smooth Radio?
Check out our About Us page - it will explain more about the sort of music we play on Smooth Radio and what our format is. If we're not playing a particular artist, then they probably don't fit our music policy.
Can I list my show/event on your site?
No, sorry about that!
Can I text a comment or a request?
Our text number is 65588 (standard network charges apply).
Can I tweet you?
Yes, we'd love to hear from you on Twitter. You can follow us @SmoothRadio. Come and say hi!
Are you Facebook?
Of course! Our Facebook account is at facebook.com/smoothradio
What other social channels are you on?
Well, if you're on Google Plus, you can find us there. Don't listen to the pessimists - it's the future! We're also on Instagram.
How can I advertise on Smooth Radio or smoothradio.com?
If you are interested in advertising, our sales team will be happy to discuss your needs and offer you suggestions on how to get your message to the right people, at the right time, at the best price. See our Contact Us page for more details.
Where can I apply for a job at Smooth Radio?
If you would like to be considered for employment with Smooth Radio, please check out the Global site here for the latest jobs.
Where can I apply for work experience or an internship?
We offer both work experience and internships through the Global Academy. Opportunities are available in a number of areas including marketing, radio production, creative and interactive. To find out more and apply, visit the Global Academy.
Where do I send my press or media enquiries?
For press and media enquiries about Smooth Radio, including interviews with our presenters, you can contact our press department.
Please note, these contact details are for use by the press and media only - press releases, news stories or announcements should not be sent to the above.
Where can I send my programming enquiry about Smooth Radio?
If you would like to comment about the station and its output, please contact Global Customer Support here.
Where can I send my enquiry about the website smoothradio.com?
If you have a comment or enquiry about our website, please please contact Global Customer Support here.
Help! I won a prize on Smooth Radio or smoothradio.com but I haven't received it yet?
Please allow at least 28 days for prizes to be fulfilled. please contact Global Customer Support here with your full details to make sure we have the correct contact information for you.