The Best Annie Lennox & Eurythmics Songs - Watch & Listen
6 June 2014, 00:00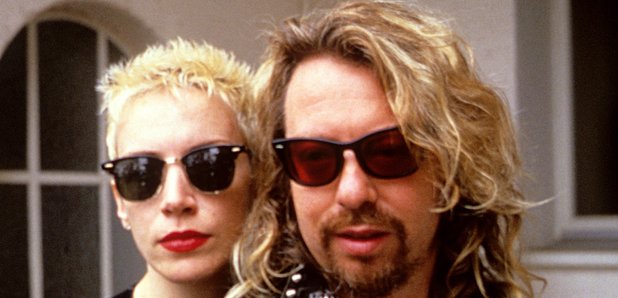 We choose some music highlights from 1980s duo Annie Lennox and Dave Stewart - otherwise known as Eurythmics
Eurythmics are made up of members Annie Lennox and Dave Stewart. The duo achieved notable success in the 1980s, winning a number of awards including an MTV Video Music Award for Best New Artist in 1984, the Grammy Award for Best Rock Performance by a Duo or Group with Vocal in 1987, the Brit Award for Outstanding Contribution to Music in 1999, and in 2005 were inducted into the UK Music Hall of Fame.
According to sources that know about these kinds of things, Eurythmics have sold an estimated 75 million records worldwide, which is pretty impressive.
We recently asked our Facebook fans to tell us their favourite Annie Lennox and Eurythmics songs – we're chosen a select few below, so have a watch and listen.
There Must be An Angel (Playing With My Heart)
Taken from Eurythmics' fifth studio album Be Yourself Tonight (1985), this one features a harmonica solo by Stevie Wonder. It was the duo's only number one single in the UK.
Sisters Are Doing It For Themselves
No More I Love You's
First released by The Lover Speaks in 1986, Annie Lennox covered the songs in 1995 – it was her highest charting solo single in the UK, entering the chart and peaking at #2.
Sweet Dreams (Are Made of This)
Released in 1983, this was one of Eurythmics' biggest hits, giving the duo a lift to commercial success.
Would I Lie To You
Released in 1985, this song peaked at number 17 in the UK, while it went to number five in America.
Walking On Broken Glass
Written and performed by Annie Lennox, this song is taken from her 1992 album, Diva. This song reached number eight in the UK.