Beach Boys legend Brian Wilson cancels tour due to "mental insecurity"
7 June 2019, 14:46 | Updated: 7 June 2019, 14:58
Brian Wilson has postponed a US tour - which was scheduled to begin on Friday - due to feeling "mentally insecure".
In an official statement, Beach Boys legend Wilson said he had "been living with mental illness for many decades. There were times when it was unbearable but with doctors and medications I have been able to live a wonderful, healthy and productive life."
He added that after surgery on his back, "I started feeling strange and it's been pretty scary for a while. I was not feeling like myself. Mentally insecure, is how I'd describe it.
Brian Wilson - God Only Knows - 2017
"I've been struggling with stuff in my head and saying things I don't mean and I don't know why. Its something I've never dealt with before and we can't quite figure it out just yet."
He added: "The music and my fans keep me going and I know this will be something I can again overcome."
However, Wilson said that he hopes to return to live shows later this year.
Who is Brian Wilson?
Brian Wilson is an American musician who co-founded the Beach Boys, writing over two dozen top 40 hits for the group.
Read more: The Beach Boys' 8 greatest songs ever
He is known for his unusual approaches to writing pop music, and his highly skilled recording techniques. He is widely acknowledged as one of the most important songwriters of the late 20th century.
The Beach Boys were formed by Wilson with his brothers Carl and Dennis, their cousin Mike Love, and friend Al Jardine.
What condition has Brian Wilson been diagnosed with?
Wilson has been diagnosed with a schizoaffective disorder for many years. He once described his condition: "For the past 40 years I've had auditory hallucinations in my head, all day every day, and I can't get them out.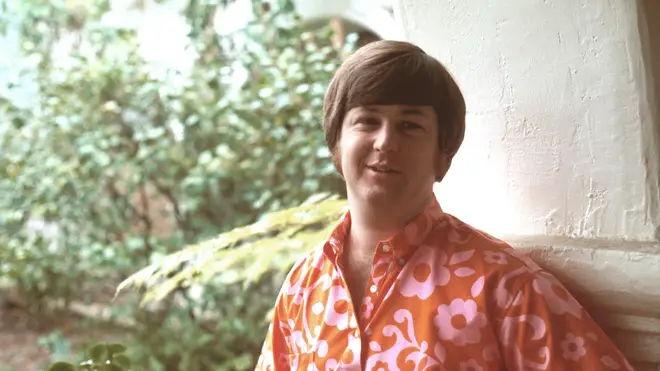 "Every few minutes the voices say something derogatory to me, which discourages me a little bit, but I have to be strong enough to say to them, 'Hey, would you quit stalking me? Fuck off! Don't talk to me – leave me alone!' I have to say these types of things all day long. It's like a fight."
In 1964, he suffered a nervous breakdown and stopped touring with the Beach Boys. When his mental health got worse, his work with the band reduced, and he began living a reclusive lifestyle and turned to drugs.
After a 1992 court-ordered removal from the care of psychologist Eugene Landy, Wilson began receiving regular medical treatment, and began performing music again by the end of the decade.
Wilson has managed to continue a hardworking touring schedule in recent years, playing shows across the US and Europe alongside his former Beach Boys bandmate Al Jardine.