Global's Make Some Noise is raising money for children's charity BOSP - see how you can make a difference
9 October 2019, 15:02
Global's Make Some Noise supports brilliant, small projects across the UK, which help youngsters and their families with illness, disability or lack of opportunity.
These charities struggle to get heard, so we unite some of the biggest radio stations in the UK to give them a voice and raise money to support their amazing work.
Brighter Opportunities for Special People (BOSP) is a small charity based in South Essex that provides support to children and young people with complex disabilities or life-limiting conditions.
The charity provides a range of activities for children and young people with disabilities from the ages of 4-25 at various stages of their development to reduce isolation, develop independence, self-esteem and social skills, whilst relieving family pressures by providing essential respite.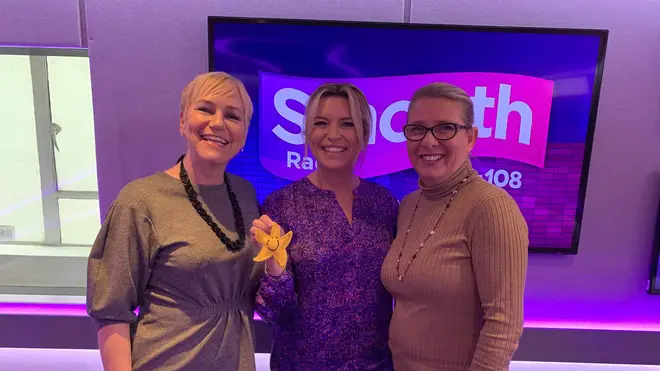 These sessions are dedicated for children and young people who have profound physical disabilities, require specialist feeding, have complex health needs or challenging behaviours.
Global's Make Some Noise is proud to support the charity's 'Skills for Life' activities project and a new mentoring programme, that will help young people with disabilities from the ages of 15-25 to move into further education and independent living.
The project is designed to gradually integrate young people with disabilities out into the wider community by providing life skills training, including communication and employability skills, money handling and nutritional guidance to support their independence.
Smooth's Tina Hobley sat down with the charity's CEO Jodie Connelly, and Penny, mum to 11 year old Siena.
Siena has been attending BOSP since she was 4 regularly on Saturdays and in the school holidays, accessing their fun respite clubs. Penny spoke to Tina about Siena's complex disabilities and needs, and how BOSP has helped Siena to develop her self-esteem, behaviour, confidence and independence.
Watch clips from our interviews above.