Cancer Care
22 August 2019, 12:10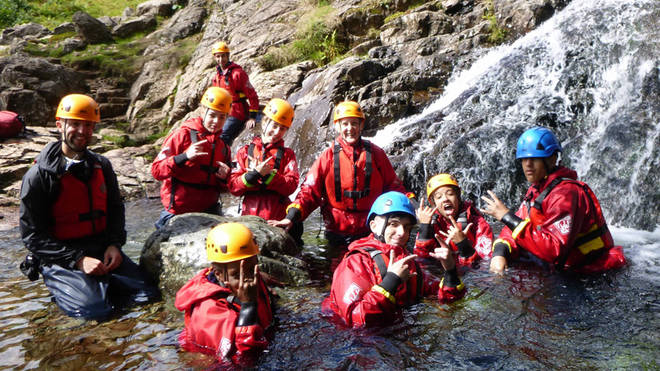 CancerCare is a charity dedicated to helping families affected by cancer living in North Lancashire and South Cumbria.
The charity's Children and Young People's Service offers professional one-to-one counselling to children aged 3-18 who are bereaved or affected by cancer.
Their centre provides a space for children and young people to express their feelings and work through their emotions through play therapy and craft activities.
As well as counselling, CancerCare also provides creative support groups, massage and other therapy services to anyone affected by cancer, including relatives, carers and those bereaved.
Jamie's Story
The charity helps young people like 18-year-old Jamie. Meeting other young people affected by cancer at CancerCare's Summer Programme helped Jamie to cope with the loss of his grandfather.
Jamie said: "My grandad was the father figure in my life. He brought me up with my mum. We had a great day in the Lake District. I was at the front helping everyone to climb up the waterfalls.
"I would not normally be that forward but it came naturally and I enjoyed helping the others. It has helped me to grow as a person because I've learned all these new things and met new people. Before the summer programme I felt as if I was the only one in this position but then I met the others and I could see I wasn't alone."
Project supported by Make Some Noise
Global's Make Some Noise is proud to support the charity's 'Helping Young People Through Cancer and Loss' project which provides counselling sessions for young people – including out in community locations so that transport is no barrier to getting help.
The project also includes a Summer Programme of activities, supported by a youth worker and a therapist, to bring together young people who need help but lack the confidence to access counselling. With your help, we can support projects like this one and many more across the UK.