About Smooth Radio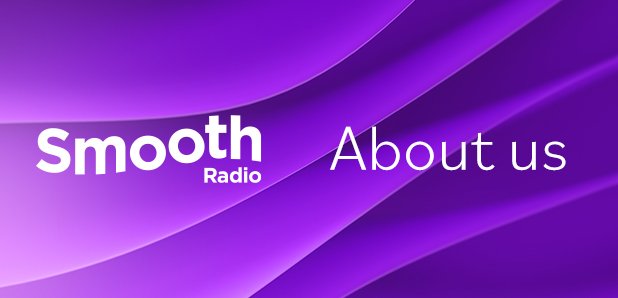 Find out everything you need to know about Smooth Radio
Always the best music...
Smooth Radio is where always the best music plays. The songs we play are the best from the past five decades.
You can now listen to us across the country on FM and AM, on Digital Radio, online via smoothradio.com or on our mobile apps.
It's a station with an upbeat character, generous spirit and a warm personality. We blend great music with engaging personalities but it's the music that's at the centre of the listening experience - and the way we make you feel whenever you tune in. Each song we play is a life landmark and unlocks the best times of our life.
The Smooth Radio experience is about playing the soundtrack to your life - we play the biggest and best songs from the past 40 years, brought to you by talented and intelligent presenters.
SmoothRadio.com
Just like Smooth's radio output, our website celebrates the best music, while also covering the latest TV, film and showbiz news that our audience will want to know.
We aim to not only report on the latest news regarding Smooth's core artists, but also looking back on the greatest moments in the world of music and entertainment, and in particular the best ever icons.
Global Radio
Smooth Radio is part of Global Radio, the largest commercial radio group in the UK and one of the largest in Europe. The company owns the three largest brands in commercial radio: Heart, Capital and Classic FM, as well as LBC, Radio X and Gold.
The company is led by Founder & Executive President, Ashley Tabor-King, Global Group CEO, Stephen Miron, Chief Broadcasting and Content Officer, James Rea, and Director of Broadcasting, Richard Park. The radio group is chaired by Lord Charles Allen.
Public File
Like every local commercial radio station in the UK, Smooth Radio has requirements in respect of its music, news and local content. These requirements are set out in the station format issued by Ofcom, the UK's radio regulator. The Smooth Radio Public File contains details of the elements that Ofcom regulate and is intended to give you a better understanding of Smooth's output and what we are doing for the local community. Read the Smooth Radio Public File.
Station Contact Details
If you want to contact station staff or have an enquiry the Contact Us page has all the details you need.