Beach Boys star Brian Wilson performs 'God Only Knows' while in lockdown
9 June 2020, 12:41
Brian Wilson "God Only Knows" - Late Show #PlayAtHome
Beach Boys star Brian Wilson performed one of his familiar hit tunes from home for The Late Show With Stephen Colbert.
The 77-year-old appeared on the show to perform a solo rendition of The Beach Boys' 'God Only Knows' from his home piano.
A synopsis for his performance read: "Legendary musician Brian Wilson, whose treasured songs have both reflected troubled times and provided a refuge from them, joins us for this rare performance of his Beach Boys classic 'God Only Knows' for The Late Show's Play At Home series."
Fans will know the song featured on the band's 1966 album, Pet Sounds, with Brian sitting in front of a framed version of the album.
The Grammy Award-winner finished his performance with a message to the viewers watching around the world.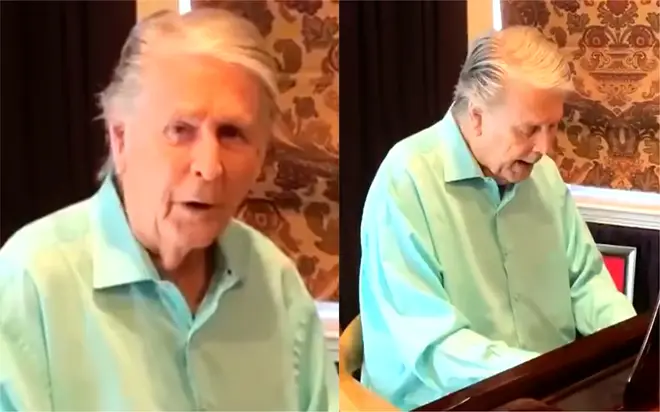 Brian Wilson "Love and Mercy" - Late Show #PlayAtHome
He said: "I love you all, love and mercy to you all."
Brian also performed 'Love And Mercy' from his 1988 self-titled solo LP.
Ahead of the song, Brian said: "I just want you guys to know that we're all in this together."
It comes just weeks after Brian shared Crowded House frontman Neil Finn's cover of 'God Only Knows' which he recorded during lockdown.
Neil paid tribute to The Beach Boys song from his home in Melbourne, Australia.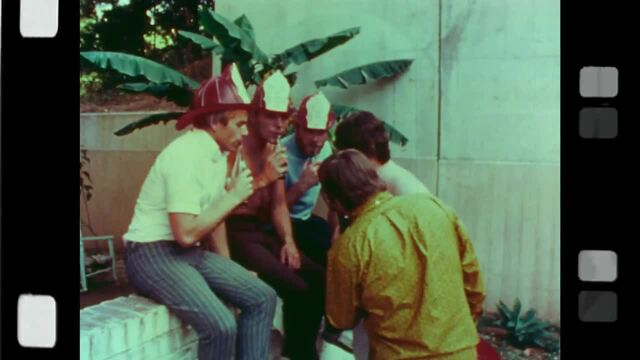 The Beach Boys With The Royal Philharmonic Orchestra
The surviving members of The Beach Boys could also reunite next year for a 60th anniversary tour, fellow Beach Boy star Mike Love has revealed.
Speaking to Rolling Stone, Mike said he is "not against anything like that" in terms of another Beach Boys reunion.
He said: "Anything that's creative and done for positive reasons is good with me.
"We will continue thinking about stuff like that and see what we can do."