The Beach Boys hint at reuniting with Brian Wilson for 60th anniversary tour in 2021
26 June 2020, 15:52 | Updated: 26 June 2020, 15:56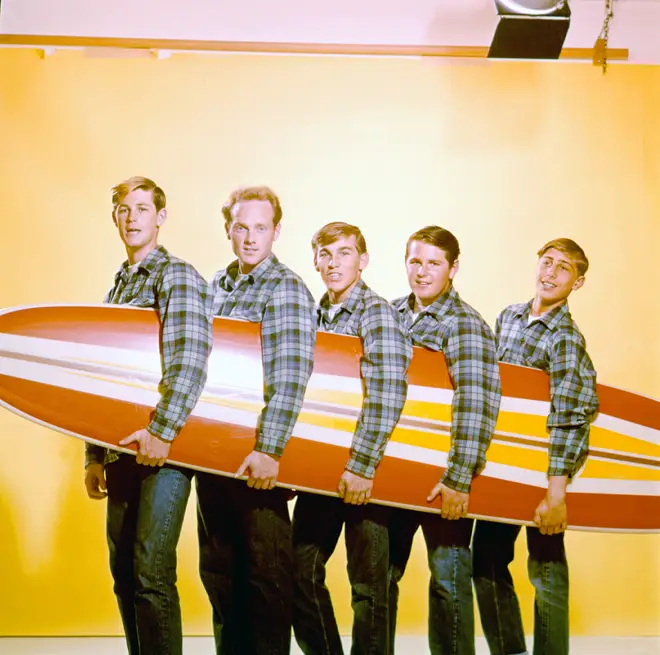 The surviving members of The Beach Boys could reunite in 2021 for a 60th anniversary tour, Mike Love has revealed.
The Beach Boys released a string of successful hits, including 'Wouldn't It Be Nice', 'Good Vibrations', 'I Get Around' and 'Surfin' USA'.
But it hasn't been all plain... surfing. The band, who formed in 1961, have been touring as two separate camps since the end of their 50th anniversary tour back in 2012.
Several disputes and lawsuits between members have ensued and had seemingly brought any hopes of a reunion for fans to an end.
However, in July 2018, Mike, Brian Wilson, Al Jardine, Bruce Johnston, and David Marks all reunited for a one-off Q&A session moderated by director Rob Reiner at the Capitol Records Tower in Los Angeles.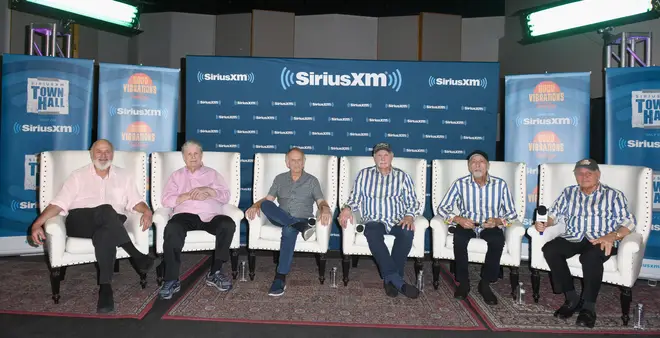 The Beach Boys - Good Vibrations (Official Video)
It was the first time the band had appeared together in public since their 2012 tour.
That December, Mike described his new holiday album, Reason for the Season, as a "message to Brian" and said that he "would love nothing more than to get together with Brian and do some music."
He has now once again spoken about being open to reuniting with his bandmates for a 60th anniversary tour next year.
Speaking to Rolling Stone, Mike said he is "not against anything like that" in terms of another Beach Boys reunion.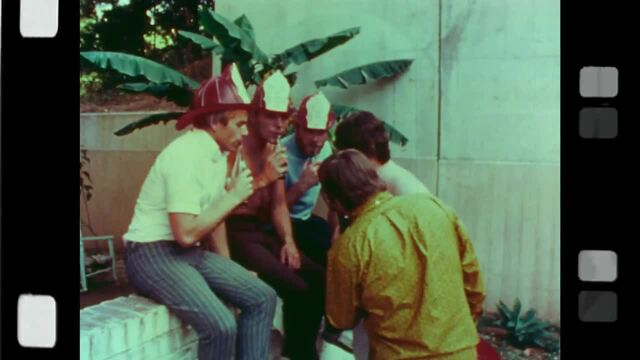 The Beach Boys With The Royal Philharmonic Orchestra
He said: "Anything that's creative and done for positive reasons is good with me.
"We will continue thinking about stuff like that and see what we can do."
Responding to Al Jardine's comments to Chicago Concert Reviews back in March that another reunion tour "will happen", noting "we'll probably do about 20 or 30 shows together next year", Mike said the two of them had not spoken about that project "specifically".
Mike continued: "Al's a really good singer, but he's been travelling and performing with Brian Wilson, [and] Brian has some serious health issues.
The Beach Boys - Reunion In Harmony
"We are in a very fortunate and blessed position to be able to do music for a lifetime. It's pretty amazing.
"I can remember when my cousin Brian was a young boy. He sang 'Danny Boy' sitting on my Grandma Wilson's lap. So that's how far back we go musically."
Brian's manager Jean Sievers told Rolling Stone in response that "no one has spoken to Brian about a 60th anniversary tour".