8 best Beach Boys cover versions: David Bowie, Neil Diamond and more
7 June 2018, 17:22 | Updated: 24 June 2018, 23:05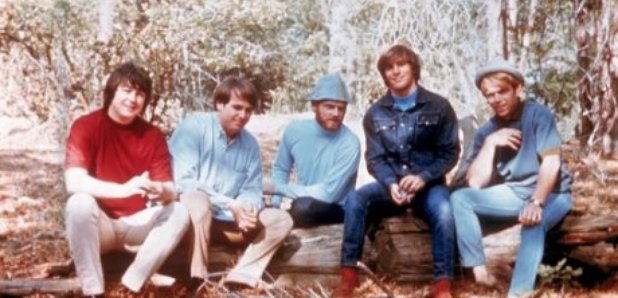 The Beach Boys created a hugely inspirational legacy of fantastic songs.
And like with any great artist, many of their fellow musicians and fans have attempted their own spin on their back catalogue.
Here are some of the very best covers of Beach Boys classics over the years...
1. David Bowie - 'God Only Knows'
Even the legendary Bowie couldn't help but show his appreciation for Brian Wilson and his bandmates.
The 1984 album Tonight featured a few covers, including his own unique take on the classic ballad.
2. Glen Campbell - 'God Only Knows'
You'll discover on this list that there's one Beach Boys song more than any other which has had the cover treatment over the years!
Here, late country legend Glen Campbell sang a sweet version back in 1977.
3. Carpenters - 'Fun, Fun, Fun'
This is actually part of an epic medley the Carpenters recorded for their album Now & Then.
The medley also features bursts of 'Da Doo Ron Ron', 'Our Day Will Come' and 'One Fine Day' among others.
4. Neil Diamond - 'God Only Knows'
Here's that classic song again!
Neil opened his 1977 album I'm Glad You're Here With Me Tonight with a cover of the song.
5. Elton John - 'Wouldn't It Be Nice'
Elton teamed up with Brian Wilson himself for a celebration of the great man back in 2001.
The one-off concert was held in New York, and Elton also performed a cover of... 'God Only Knows'. Of course.
6. Kat Edmonson - 'I Just Wasn't Made For These Times'
Originally a melancholic song from Pet Sounds, various artists have covered this over the years.
One particular gorgeous version is this folky take from singer-songwriter Kat Edmonson back in 2012.
7. Paul Simon - 'Surfer Girl'
Also part of the 2001 tribute to Brian Wilson, rock legend Paul Simon performed his own homage.
Here, he sang a great version of the 1960s surfing classic to great effect.
8. She & Him - 'Little Saint Nick'
Zooey Deschanel and M Ward's band recorded a whole album of quirky Christmas songs titled A Very She & Him Christmas.
One of the standout tracks was a cool cover of the Beach Boys' festive anthem, that always sounds jaunty.