Cherry Seaborn facts: Ed Sheeran wife's age, children, health and career explained
5 May 2023, 12:11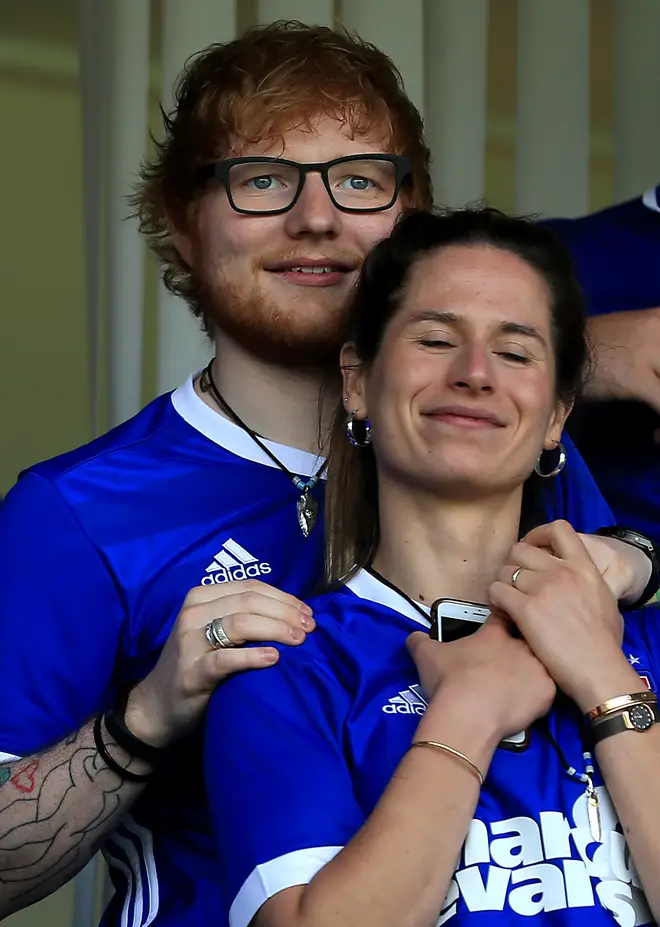 Ed Sheeran and wife Cherry Seaborn have been together for several years now.
The singer-songwriter is said to have married Cherry in a secret and intimate ceremony at his home just before Christmas 2018.
In August 2020, it was revealed that Cherry was pregnant with their first child.
But how did Ed Sheeran meet his wife what does she do for a career? Here are all the important facts: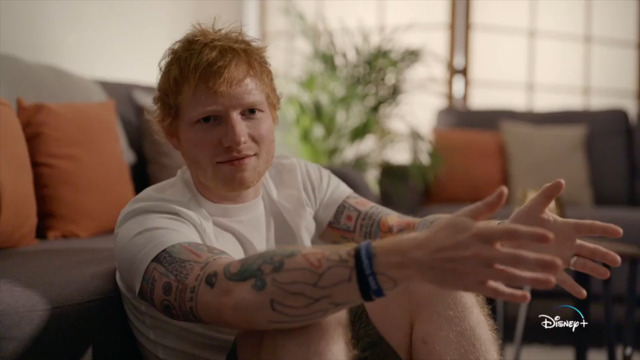 Ed Sheeran: The Sum Of It All official trailer
Who is Cherry Seaborn?

Ed and Cherry in 2022. Picture: Getty

After graduating from Duke University, Cherry Seaborn is said to have worked on Wall Street in New York.

According to The Sun, it was "rumoured that she worked as an Advisory Consultant at Deloitte & Touche LLP."

Cherry is also a keen hockey player, and based her decision to attend Duke on their reputation as a great place for the sport.

On the university's website, Cherry said: "Ever since I was in high school I've always wanted to study in the United States.

"I looked into different schools that were good academically and also at hockey, and Duke was one that really jumped out at me. I made my decision purely based on recommendations.

"Duke has such a good name in England, and there were a lot of people who told me to go there. There were also some English girls [at Duke], so I talked to them too."

Cherry led her hockey team to the finals of the British University Championships two years in a row in 2012 and 2013.

She was also selected to play for England's Under 18 national team, where she earned bronze and silver medals.

According to her LinkedIn page, she was a Technology & Digital Risk Manager, Risk Advisory, at Deloitte. On their official site, Deloitte says it is a company with "more than 225,000 people in 150 countries, providing audit, tax, legal, financial advisory, enterprise risk, and consulting services."

In July 2020, it was revealed that Cherry had left her London job as a risk manager with Deloitte to grow fruit and veg.

Her LinkedIn page said she was "working to create a self-sufficient ­living environment, aiming to produce sustainable energy, as well as all fruit and vegetables".

How did she meet Ed Sheeran?

Ed Sheeran and Cherry Seaborn were childhood friends, and both went to Thomas Mills High School in Framlingham, Suffolk.

While Ed had a crush on Cherry at the time, she left to go to university in America, making the romance between them rather complicated.

However, they rekindled their romance in 2015, and she moved back to the UK to be with him in December 2016.

Which songs are about her?

Ed Sheeran - Perfect (Official Music Video)

Pretty much all the love songs on Ed Sheeran's album ÷ are about Cherry, particularly the song 'Perfect'.

Speaking to US Weekly he said: "The line that goes, 'Barefoot on the grass, listening to our favourite song' was about when we were in Ibiza listening to Future's 'March Madness' literally not wearing any shoes and going mental on the lawn, which was quite a nice time.

"I didn't see her first reaction to the song because she lived in New York at the time. So I just emailed it to her, but she did really like it."

When did they get married and how many children do they have?

Ed married Cherry in a top secret ceremony just before Christmas 2018.

The private wedding was reportedly held at Ed's country estate, but none of Ed's celebrity friends were in attendance, with the guest-list limited to old school friends, close family and a priest.

Insiders close to the pair revealed that Ed and Cherry had a 'no fuss' winter wedding. "There were only 40 people – so no Taylor Swift , record company executives or any royals or popstar pals.

"He wanted no fuss and he wanted it to be something entirely for them – just a tiny winter wedding," the insider told The Sun.

|Neither of them were that fussed about making a big deal about it. Cherry just wanted to get it out of the way without any problems or intrusions."

The private pair also kept their engagement a secret, when Ed popped the question to his hockey player girlfriend back in December 2017.

Ed and Cherry have two daughters together.

On September 1, 2020, it was revealed that Cherry and Ed had welcomed their first child together - a daughter named Lyra Antarctica Seaborn Sheeran.

On May 19, 2022, the couple revealed that Cherry had given birth to another daughter.

They kept both of the pregnancies a secret at the time.

On March 1, 2023, Ed revealed how his wife had a tumour in 2022 that could only be treated after the birth of their second child.

He said: "Writing songs is my therapy. It helps me make sense of my feelings. I wrote without thought of what the songs would be, I just wrote whatever tumbled out.

"And in just over a week, I replaced a decade's worth of work with my deepest darkest thoughts.

"Within the space of a month, my pregnant wife got told she had a tumour, with no route to treatment until after the birth."