Ed Sheeran facts: Singer's age, wife, baby, net worth and more revealed
29 December 2020, 17:11 | Updated: 8 February 2022, 17:18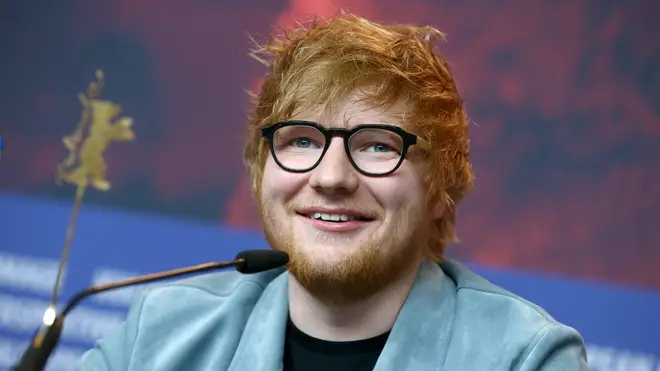 Ed Sheeran has become one of the world's most successful and popular artists, selling hundreds of millions of records.
But where is Ed Sheeran from and who is his wife? Here's all the important facts about the multi-talented singer-songwriter:
How old is Ed Sheeran and where is he from?

Ed Sheeran. Picture: Getty

Ed Sheeran was born on February 17, 1991. He celebrated his 29th birthday in 2020.

He was born in Halifax, West Yorkshire, England.

His father John was a curator at Cartwright Hall in Bradford and his mother Imogen worked at Manchester City Art Gallery.

In 1995, he moved with his family to Framlingham in Suffolk. He also has an older brother named Matthew, who is a composer.

How did he get his start in music?

Ed Sheeran covers Elton John's 'Candle in the Wind'

Ed Sheeran sang at a local church choir aged just four, learned how to play the guitar at 11, and began writing songs while at high school.

He was accepted at the National Youth Theatre in London as a teenager, and successfully auditioned for Youth Music Theatre UK in 2007.

Ed began recording music in 2004. He has been friends with fellow singer, Passenger, since he was 15, and the two played the same gig in Cambridge.

He moved to London in 2008 and began performing at small venues. In 2008, he auditioned for the ITV series Britannia High, and a year later he began studying music at the Academy of Contemporary Music (ACM) in Guildford.

By 2010, he had released several EPs and supported various artists on tour, including the Loose Change EP, which featured his future debut single, 'The A Team'.

Who is Ed Sheeran's wife and does he have children?

Ed Sheeran and Cherry Seaborn. Picture: Getty

Since July 2015, Ed Sheeran has been in a relationship with childhood friend and former school classmate Cherry Seaborn.

The couple announced their engagement in January 2018, and got married in January a year later. Cherry is the inspiration of his song 'Perfect'.

In September 2020, Ed announced on Instagram that Cherry had given birth to a baby girl. They named their daughter Lyra Antarctica Seaborn Sheeran.

What is Ed Sheeran's net worth?

According to Celebrity Net Worth, Ed Sheeran has a net worth of around $200 million (£148m).