Ed Sheeran pretty much confirms he has secretly married Cherry Seaborn - video
28 August 2018, 10:55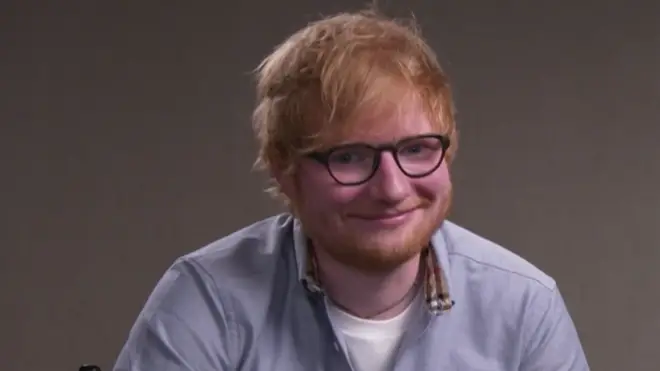 While some celebrities like to reveal absolutely everything about their lives to the second, others prefer a bit of privacy.
And it appears Ed Sheeran may have pulled off the stealthiest celebrity wedding of all time.
The 'Perfect' singer has basically confirmed that he has married his girlfriend Cherry Seaborn, seven months after they confirmed their engagement.
He was speaking to Access when he massively hinted that he and Cherry had already tied the knot without anyone knowing.
Is Ed Sheeran Married?! 'Perfect' Singer Strongly Hints He & Cherry Seaborn Have Tied The Knot
The interviewer asked him: "What about the wedding details? Have you picked a date? Do you know when, do you know where yet?"
Ed then blushed and shrugged, and then pointed towards a silver ring on his left hand while smiling.
The reporter then said: "Alright! That's exciting! Congratulations my friend. How did you sneak that one?"
The singer then replied: "Well, I never really do anything too public anyway."
After the reporter said: "That's awesome", Ed replied: "Thank you".
However, Ed has previously spoken about he and his partner were already wearing rings so nobody would know when they officially got married.
He told Lorraine Kelly a while back: "We didn't get secretly married, no, [Cherry] made me this ring out of silver clay, so we were both kinda wearing rings. It also means that nobody will know when we have got married."
Curiouser and curiouser.
The couple attended Thomas Mills High School in Framlingham, Suffolk, together, but didn't start dating until 2015.