Antiques Roadshow finds John Lennon and George Harrison guitar, named 'most expensive' item in 25 years
2 March 2020, 14:18 | Updated: 2 March 2020, 14:43
A guitar once owned by Beatles bandmates George Harrison and John Lennon has received a massive appraising on Antiques Roadshow.
On this weekend's episode of the BBC One series, the guitar's current owner said he received the guitar as he could play it better than Harrison.
The guitar was valued on the show at a huge £400,000.
Bartell's of California created the prototype fretless guitar in the 1960s, and it was brought to Battle Abbey in Sussex for the long-running series.
Valuing the guitar at between £300,000 and £400,000, expert Jon Baddeley said: "I think in 25 years it's by far the most expensive thing I've ever seen."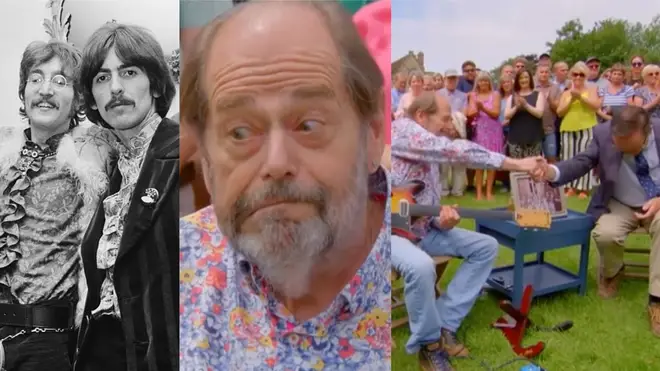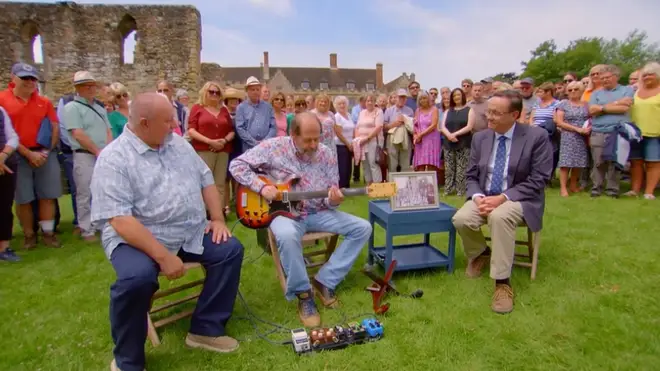 He continued: "You know to a guitar collector it's initially a very rare guitar. Then to somebody who's a Beatles fan, to own a guitar that was once owned by both John Lennon and George Harrison, can you get a better history?
"Two of the most important rock stars of the 20th century."
Amazed, the owner admitted that he still plays it regularly: "I never really thought about value, as George being a mate and all that.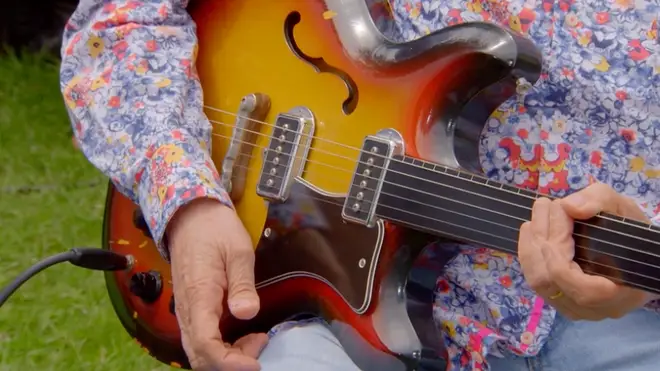 "I don't know what to say actually, I'm really taken aback by it. I didn't realise it was worth that much money. It's lucky I don't keep it in the house."
He also showed the gathered crowd a photograph of George with the guitar, adding further proof that it had once been a part of the late singer's collection.
Watch the moment in full here.