8 songs you didn't know were written by Barry Gibb and the Bee Gees
10 March 2020, 10:52 | Updated: 10 March 2020, 10:56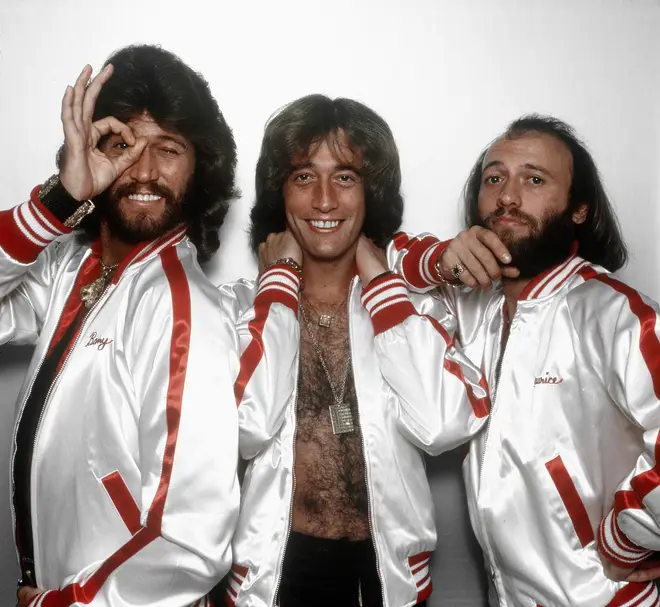 The Gibb brothers scored so many hits across the decades, but they were also responsible for many other big songs for other artists.
Not even counting huge cover versions by the likes of Take That and Steps, here are some of the biggest hits that the Bee Gees wrote for their pals:
Dolly Parton and Kenny Rogers - 'Islands in the Stream'

KENNY ROGERS & DOLLY PARTON - ISLANDS IN THE STREAM - HQ Audio

The Bee Gees originally wrote the song for Marvin Gaye in an R&B style, but later changed it to fit Kenny Rogers' album.

Recently speaking about how he wasn't a fan of the song, Kenny explained: "I finally said, 'Barry [Gibb], I don't even like this song anymore' and he said, 'You know what we need? We need Dolly Parton'.

"I had a recording studio at the time and she was downstairs and my manager Ken Kragen said, 'I just saw her!' and I said, 'Well, go get her!' He went downstairs and she came marching into the room, and once she came in and started singing the song was never the same. It took on a personality of its own."

Diana Ross - 'Chain Reaction'

Diana Ross - Chain Reaction

The Bee Gees also provided backing vocals for this huge single for Diana Ross in 1985.

According to the Gibbs, the brothers had reservations about offering the song to Ross in case it was too Motown-like for her.

A number one in the UK, it amazingly stalled at 66 in the US.

Barbra Streisand - 'Woman in Love'

Barbra Streisand - Woman in Love (Audio)

This was the song that truly took Barbra into the mainstream pop world, thanks to her collaboration with the Bee Gees' Barry Gibb, who co-wrote this song with his brother Robin.

It was a huge hit around the world, and is perhaps her greatest hit single ever. However, she is not actually a fan of the song herself. She has said that she doesn't believe in the lyrics, and has very rarely performed it live.

Barry Gibb also co-produced its album Guilty, and sang on the album's title track. Barry wrote every single song on the album, with both Robin and Maurice also providing credits.

Dionne Warwick - 'Heartbreaker'

Dionne Warwick - Heartbreaker

In 1982, Dionne Warwick scored a huge comeback success thanks to this Bee Gees-composed pop anthem. Barry Gibb can also be heard on backing vocals.

Maurice Gibb later said: "I cried my eyes out after we wrote it. I drove home and thought, 'We should be doing this one', and when she did it, it was brilliant. We sang on it, and it still became like a duet between the Bee Gees and Dionne Warwick."

Frankie Valli - 'Grease'

Frankie Valli - Grease - Movie open (HQ)

The title song for the movie adaptation of Grease, it was written for the movie by Barry Gibb, and recorded by fellow falsetto singer Frankie Valli, though he didn't use his upper range this time around.

Peter Frampton plays guitar on the song, which was almost not included in the film as director Randal Kleiser didn't want to use a contemporary track in a movie set in the 1950s.

Yvonne Elliman - 'If I Can't Have You'

Yvonne Elliman If I can't have you 1977 16:9

The Bee Gees wrote this song for the Saturday Night Fever soundtrack, and provided Yvonne Elliman with an international disco smash.

The Gibbs recorded their own version too, and it was later included on their 2001 greatest hits collection The Record.

Samantha Sang / Destiny's Child - 'Emotion'

Destiny's Child - Emotion

Barry and Robin Gibb wrote this song for Australian singer Samantha Sang, with Barry providing backing vocals.

In 2001, Destiny's Child recorded a cover version of the song, scoring an international hit including a number three peak in the UK.

One True Voice - 'Sacred Trust'

One True Voice - Sacred Trust

The Bee Gees first recorded this song for their 2001 album This Is Where I Came In.

A year later, One True Voice released it as their debut single after being chosen by the public as the boyband in Popstars: The Rivals.

Battling it out against Girls Aloud, they finished as runners-up in the Christmas chart battle that year.