Billy Joel plays piano with blind teenage piano prodigy in heartwarming video
16 August 2019, 12:26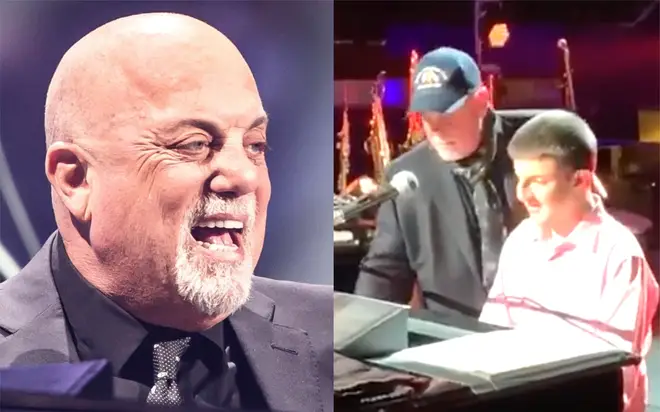 Billy Joel surprised 14-year-old fan Logan Riman while warming up for his New York show in a new video that is melting hearts around the world.
The 42-second clip has amassed more than 20,000 views after Billy met Logan in Madison Square Garden.
Pianist Billy asked the teenager, who was born blind, to share the stage with him.
Back in April this year, Logan performed at Radio City Music Hall for the Garden of Dreams Foundation talent show, under the name "Logan Piano Man".
Following his performance, the foundation arranged for him to meet Billy in person during a soundcheck.
Logan's mother Leah Riman told CBS New York: "Out of nowhere, Mr. Billy Joel was gracious enough to ask Logan if he wanted to join him on stage to play."
Logan began playing 'Piano Man', and Billy joined in as their musical notes filled the arena.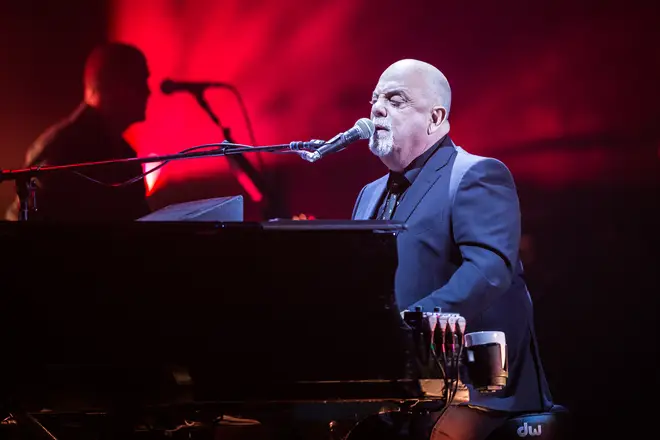 The teenager said: "At Madison Square Garden… it was so cool. That was amazing."
The Garden of Dreams Foundation is a non-profit organisation that works with The Madison Square Garden Company to positively impact the lives of children facing obstacles.
Sharing the video clip, they posted: "From the Great Stage to the World's Most Famous Arena. #GDFTalentShow performer Logan joined Billy Joel at the piano during soundcheck at The Garden last Thursday! #DreamComeTrue."
Logan's mother Leah explained how music would "calm him down as a baby", later going on to start piano lessons aged two.
She went on to add: "He gets bullied a lot, he gets judged a lot, but people shouldn't do that. He's an incredible child, very smart, you get to know him, give him a chance, you'll love him. Don't judge people give them their chance.
"I am so thankful to Garden of Dreams for literally fulfilling his dream, my dream for him."