Billy Joel facts: Singer's age, wife, children, net worth and more revealed
29 December 2020, 13:21 | Updated: 8 February 2022, 17:18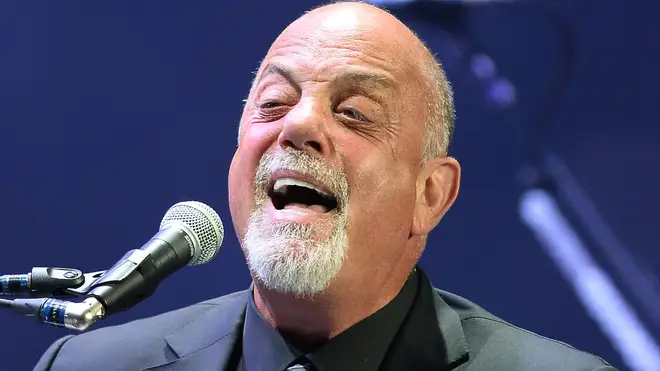 Billy Joel is one of the most successful singer-songwriters of all time, scoring hit songs around the world with his brand of pop-rock classics.
But where is Billy Joel from and is he married? Here's all the important facts every fan should know:
How old is Billy Joel and where is he from?

Billy Joel Sings 'Just The Way You Are' Live From Long Island

Billy Joel was born on May 9, 1949. He celebrated his 71st birthday in 2020.

Full name William Martin Joel, he was born in the Bronx, New York City.

Joel's father Howard (born Helmut) (1923–2011), was a classical pianist and businessman, and was born in Nuremberg, Germany, to a Jewish family.

To escape the Nazi regime, Howard's family emigrated to Switzerland. His father sold his successful business at a fraction of its worth in order to emigrate. The family reached the United States via Cuba. In the US, Howard became an engineer but had a keen interest in music.

Billy's mother Rosalind (1922–2014), was born in Brooklyn, New York City, to Jewish parents who had emigrated from England.

Is Billy Joel married and does he have children?

Billy Joel with daughter Alexa Ray Joel and second wife Christie Brinkley in 2008. Picture: Getty

Billy Joel's first wife was Elizabeth Weber Small. When their relationship began, she was married to Billy's music partner Jon Small, with whom she had a son.

Weber and Joel later married in 1973 and she became his manager. Joel's songs 'She's Got a Way' and 'She's Always a Woman' were inspired by her, as was the waitress character in 'Piano Man'. They divorced in 1982.

Joel married for a second time, to model Christie Brinkley, in March 1985. Their daughter, Alexa Ray Joel, was born in December 1985.

Alexa was given the middle name of Ray after Ray Charles, one of Billy's musical heroes. Joel and Brinkley later divorced in 1994.

In 2004, Billy married chef Katie Lee, his third wife. Lee was 23 and Joel was 55. They spearated in 2009.

Billy Joel and third wife Katie Lee in 2009. Picture: Getty

In 2015, Joel married a fourth time, to Alexis Roderick, an equestrian and former Morgan Stanley executive. The same year, the couple's daughter Della Rose Joel, was born. The couple had a second daughter, Remy Anne Joel, in 2017.

Billy Joel with wife Alexis and daughters Remy and Della in 2019. Picture: Getty

What are Billy Joel's biggest songs?

Billy Joel - Piano Man (Official Music Video)

Billy Joeel is one of the best-selling artists of all time, and is the sixth best-selling recording artist and the third best-selling solo artist in the United States as of 2021, with over 150 million records sold worldwide.

Some of his most famous songs include:

- She's Always a Woman

- My Life

- Just the Way You Are

What is Billy Joel's net worth?

According to Celebrity Net Worth, Billy Joel has a net worth of around £166 million ($225m).