Brian May has helped nurse a hedgehog back to health
26 November 2018, 16:03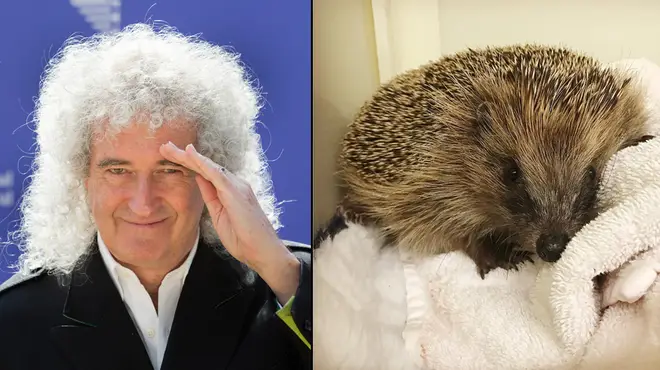 And the Queen guitarist has documented the journey in the cutest way possible...
As if we needed another reason to love Brian May, here he is documenting an ailing hedgehog's road to recovery on Instagram.
It all began with a post introducing Phil the hedgehog to the world. Phil had a damaged leg that sadly had to be amputated, signed off "Fingers crossed. Bri"
Then came the revelation that Phil is in fact a girl, now named Philomena. It was touch and go during the operation, but Tom the vet did a "rescue massage" to save poor Phil. In a following post Brian said "I didn't realise this was going to be so traumatic."
He shared with Instagram that Phil had made it through with a post saying "She's through! Hurrah! Bri" and shortly follows up with this adorable snap:
And here's the latest – "GOOD NEWS! Phil is awake! And seems good!! Bless her!! Hogs rule! Bri"
Brian has taken to Instagram to share Phil's story in anticipation of "Saving Britain's Hedgehogs", a TV mini series he'll take part in, to be aired in April 2019 on Channel 5.