Watch Stevie Wonder sing 'Isn't She Lovely' while his son foxtrots on Dancing with the Stars
19 November 2018, 15:10
This is all very emotional indeed...
Stevie Wonder appeared on the children's edition of the US equivalent of Strictly Come Dancing last night (November 18), where his young son is a contestant on the show.
The music icon sang 'Isn't She Lovely' on Dancing With the Stars: Juniors on Sunday, while his son Mandla Morris performed a foxtrot with his partner Brightyn Brems.
The theme of this week's show was 'thankfulness', and Mandla said he was thankful for his famous father.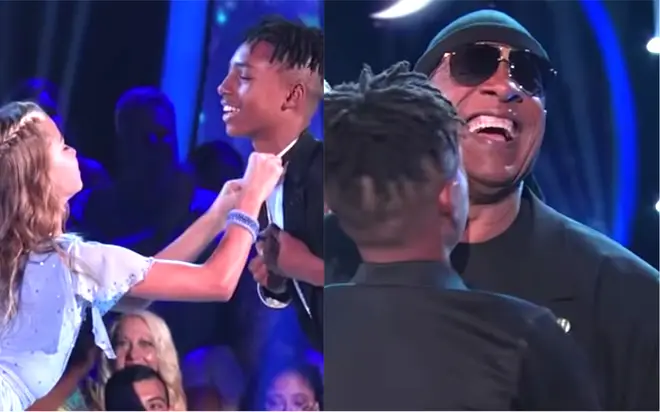 Stevie joked after the performance: "It looked good to me."
The judges certainly liked it, giving scores of 9 each, for a total of 27 points.
Full name Mandla Kadjay Carl Stevland Morris, he was born in 2005 when Stevie was aged 55. He is Stevie's seventh of nine children in total, and the second with second wife Kai Morris. He has since had two children with third wife Tomeeka Bracy.