Win Tickets to the Classic Thrillers Season at The Theatre Royal, Nottingham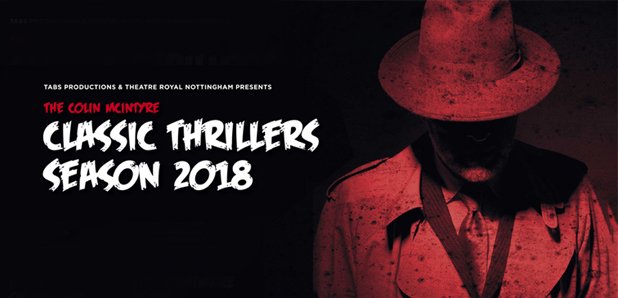 The Colin McIntyre Classic Thrillers season is back at the Theatre Royal Nottingham, from the 31st of July to the 25th of August!
Four nail-biting spectacles to shock your senses as we ask the haunting question; Whodunnit! Experience four classic stories that will keep you on the edge of your seat, including Sleighed To Death, A Touch Of Danger, The Scarlet Pimpernel and The Nightmare Room!

Click here to find out more information about Theatre Royal Nottingham

Enter below or visit the Theatre Royal for your chance to win tickets, PLUS an overnight murder mystery experience!
How to play: Uncover the mystery of the hidden Smooth Radio songs for a chance to win; find three song titles in the game below and name the artist to win, good luck!