The Story of... 'Dancing Queen' by ABBA
19 July 2018, 12:58 | Updated: 2 October 2018, 20:52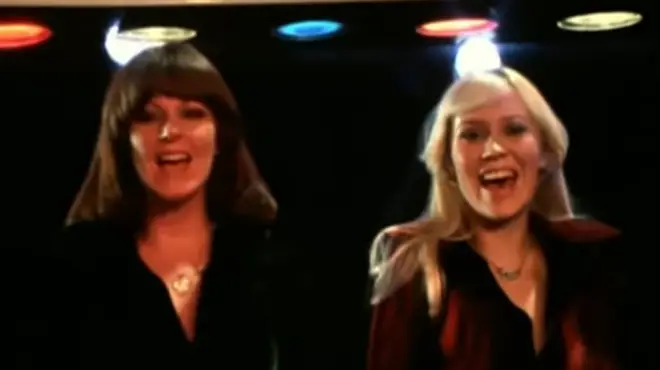 It's one of the best ever disco classics, and we never get bored of throwing some shapes as soon as it comes on.
With Mamma Mia! Here We Go Again now hitting cinemas, it's got us listening to ABBA classics (any excuse), especially one of their most famous hits: 'Dancing Queen'.
Here are all the big facts around the iconic song...
Who wrote 'Dancing Queen'?

ABBA's Bjorn Ulvaeus and Benny Andersson co-wrote the song, along with their manager Stig Anderson.

It was recorded a full year before it was released, as they knew it would be a hit. They held it until the album Arrival was on the way in summer 1976.

It was originally called 'Boogaloo'

We doubt it would have been as big a hit if they kept that title!

The demo was called 'Boogaloo', with Andersson and Ulvaeus finding inspiration in the dance rhythm of George McCrae's 'Rock Your Baby', along with the drumming on Dr John's 1972 album, Dr John's Gumbo.

The opening melody is also similar to 'Sing My Way Home' by Delaney & Bonnie.

George McCrae -- Rock Your Baby

Frida cried the first time she heard it

During the sessions, Benny Andersson brought a tape home with the backing track, and played it to Anni-Frid Lyngstad, who is said to have started crying when first listening to it.

There's a whole missing verse

While working on the lyrics of the song, the first half of the second verse was removed.

It went: "Baby, baby, you're out of sight/hey, you're looking alright tonight/when you come to the party/listen to the guys/they've got the look in their eyes..." Hear it above.

There's also a Spanish version

ABBA - La Reina Del Baile / Reina Danzante (Dancing Queen - Spanish Version)

For their 1980 Spanish-language compilation Gracias Por La Música, ABBA recorded a Spanish version of the song, renamed 'Reina Danzante', with Spanish lyrics provided by Buddy Mary McCluskey.

It was a huge hit around the world

'Dancing Queen' topped the charts in more than a dozen countries including ABBA's native Sweden, spending 14 weeks at the top there.

It also reached number one in Australia, Belgium, Brazil, Canada, Germany, the United Kingdom, the US, Ireland, Mexico, the Netherlands, New Zealand, Norway South Africa and Rhodesia.

It was ABBA's only number one in the States, and sold over three million copies worldwide.

It's the Queen's favourite song

...apparently.

She is said to have told a famous guest at a gathering when the song was being played: "I always try to dance when this song comes on, because I am the Queen, and I like to dance."

Watch Benny Andersson's reaction upon hearing this when Smooth told him below: