The Story of... 'Natural Woman' by Aretha Franklin
22 September 2018, 17:54 | Updated: 2 October 2018, 20:48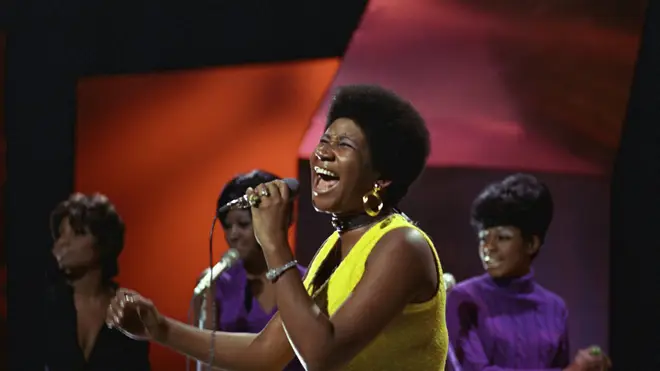 It's one of the greatest soul ballads of all time, performed by the Queen of Soul herself.
It became one of Aretha Franklin's signature songs, but who wrote it and what inspired the song?
Here are all the important facts behind the iconic anthem:
Who wrote 'Natural Woman'?

Carole King and Gerry Goffin.

Picture: Getty

The song was co-written by legendary songwriting partners Carole King and Gerry Goffin, with input from Atlantic producer Jerry Wexler.

Written specifically for Aretha Franklin, the song was released in 1967 and later included on her 1968 album Lady Soul.

What inspired the song?

Jerry Wexler.

Picture: Getty

The song was inspired by Atlantic Records co-owner and producer Jerry Wexler. As mentioned in his autobiography, Wexler, who was a student of African-American musical culture, had been thinking about the idea of the so-called 'natural man', when he happened to drive past King on the streets of New York.

He shouted over to her that he wanted a "natural woman" song for Aretha Franklin's next album.

They then went home and wrote the song that night. In thanks, Goffin and King gave Wexler a co-writing credit.

Who else appeared on Aretha Franklin's version?

Backing vocals on the song were performed by The Sweet Inspirations, which featured Whitney Houston's mother Cissy.

Aretha's sisters Erma and Carolyn Franklin also sang on the track.

How did it perform in the charts?

Aretha Franklin - (You Make Me Feel Like) A Natural Woman

Amazingly, the song never charted in the UK at the time. It wasn't until after Aretha's death in 2018, that the song peaked at number 79.

In the US, it reached number 8 in the Billboard Hot 100.

Who else covered the song?

Carole King - (You Make Me Feel Like A) Natural Woman (Live from Oakland - 1972)

Carole King recorded her own version of the song for her huge 1971 album Tapestry.

It has also been covered by Celine Dion, Rod Stewart, Peggy Lee, Mary J Blige, Gloria Estefan and Amber Riley among others.

Ariana Grande performed the song at her funeral in 2018.

Aretha performed her greatest version in 2015

Aretha Franklin Brings President Obama To Tears Performing At Kennedy Center Honors

When Carole King was being celebrated at the 2015 Kennedy Center Honours, Aretha paid tribute with a rendition of this song.

It has since been considered as one of Aretha's finest ever live performances, with US President Barack Obama visibly moved.