The 6 best Foreigner songs ever
13 October 2017, 15:04 | Updated: 2 November 2017, 15:29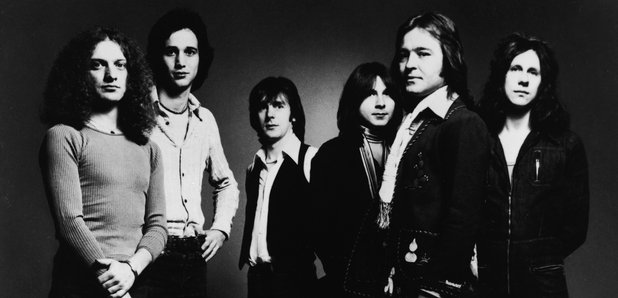 They were one of the greatest soft rock bands of the 1980s, but what are Foreigner's best ever tracks?
Formed in New York in 1976 by English musician Mick Jones (Mark Ronson's stepdad), former King Crimson member Ian McDonald and American singer Lou Gramm, Foreigner went on to become one of the world's best-selling bands ever, shifting over 80 million records.
They have released nine albums since 1977, but these are their best ever songs (in Smooth's opinion!):
1. I Want to Know What Love Is (1984)
The band's biggest ever hit, it reached number one in both the UK and US. Writer Mick Jones said of the song: "
I don't know where it came from. I consider it a gift that was sent through me. I think there was something bigger than me behind it. I'd say it was probably written entirely by a higher force." Fact: it features keyboard work by Thompson Twins frontman Tom Bailey.
2. Waiting for a Girl Like You (1981)
The distinctive synthesizer in this power ballad was performed by a then-unknown Thomas Dolby. It was stuck at number two for nine long weeks in the US, and was kept off the top by Olivia Newton-John's 'Physical' for eight of them.
3. Cold as Ice (1977)
Taken from their self-titled debut album, this track was later sampled by hip-hop artists Kanye West and MOP among others.
4. Double Vision (1978)
This was from Foreigner's second album of the same name. Co-writer Lou Gramm later said of the song's origin: "A lot of people think it's about being intoxicated or being high. When we were recording that song before we had the title, the New York Rangers hockey team was playing the Philadelphia Flyers and one of the big Flyers guys bumped into the Rangers' all-star goalie [John Davidson] and knocked him down and they had to take him out of the game because he was experiencing double vision."
5. Feels Like the First Time (1977)
One of Foreigner's first ever singles, this song was later used in various TV shows, games and movies, including in Anchorman 2, Pitch Perfect and at the end of Magic Mike.
6. Juke Box Hero (1981)
This song is about a boy who is unable to purchase a ticket to a sold-out concert. Listening from outside, he hears "one guitar" and has an epiphany, leading him to buy a guitar himself. Mick Jones has said that the song was inspired by an actual fan who stood waiting outside an arena for five hours in the rain. Impressed by his dedication, Jones decided to show him what happens backstage at a gig.