Chaka Khan: Songs, age, husband, children and more facts about the soul icon
31 August 2018, 16:14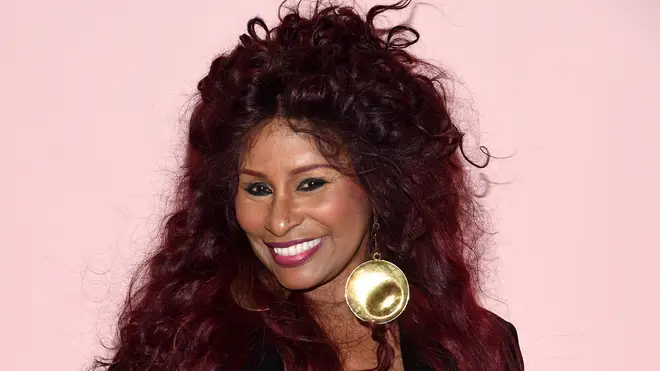 "Chaka, Chaka, Chaka, Chaka Khan, Chaka Khan, Chaka Khan, Chaka Khan"
Chaka Khan is one of the most iconic soul singers of her generation, and is rightfully known as the Queen of Funk.
Here are all the important facts about the 'I Feel For You' singer that every fan should know.
Chaka Khan songs: What are her biggest hits?

Chaka Khan & Rufus - Ain't nobody 1983

Chaka Khan started her career as the lead singer of the funk band Rufus in the early 1970s, and by the end of the decade launched a successful solo career.

She was the first R&B artist to have a crossover international hit featuring a rapper, with 'I Feel for You' in 1984.

Her other big hits include 'Ain't Nobody', 'I'm Every Woman', 'This Is My Night' and 'Eye to Eye'.

Chaka Khan age: How old is she?

Chaka Khan was born on March 23, 1953.

She celebrated her 65th birthday in 2018.

What is Chaka Khan's real name?

Picture: Getty

Chaka Khan was born Yvette Marie Stevens into a bohemian household in Chicago, Illinois.

She was the eldest of five children born to Charles Stevens and Sandra Coleman. She has described her father as a 'beatnik' and her mother as "able to do anything."

Her sister Yvonne later became a successful musician under the name Taka Boom. Her only brother Mark also formed the funk group Aurra. She has two other sisters, Zaheva Stevens and Tammy McCrary.

Is Chaka Khan married and does she have any children?

Chaka Khan is a mother of two: daughter Indira Milini and son Damien Holland.

Indira's birth was the result of a relationship between Chaka and Rahsaan Morris.

Her first marriage was to Hassan Khan, in 1970, when she was aged just 17, but it ended in a divorce a short time later. Khan married her second husband, Richard Holland, in 1976. He filed for divorce in 1980, citing "irreconcilable differences."

In December 2011, she won permanent custody of her granddaughter (her son Damien's child) Daija Jade Holland, after Daija's mother was unable to raise her due to a drug addiction.