The Story of... 'Don't Stop 'Til You Get Enough' by Michael Jackson
29 August 2018, 14:14 | Updated: 2 October 2018, 20:50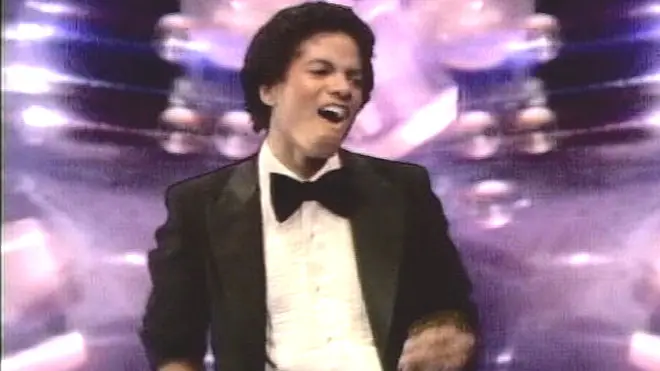 It's one of the most iconic disco songs of all time, and it's physically impossible not to feel funky as soon as it comes on.
But what is the song come about and how was it made? Here are all the big facts behind the Michael Jackson classic...
Who wrote 'Don't Stop Til You Get Enough'?

Picture: Epic

Michael Jackson wrote the song for his 1979 solo album Off the Wall.

After filming The Wiz, Jackson, who was still a member of The Jacksons, approached the film's musical director, Quincy Jones to ask if he knew of any producers to help with his future solo projects.

Jones suggested himself, and they began work on Off the Wall. After listening to hundreds of demos, they decided upon a few to record, including this track.

Jackson claimed that when the melody of the song came to him, he couldn't shake it off, and kept humming it for days.

In 2016, musician Greg Phillinganes alleged that Jackson played him an early demo of the song and said "it needs another part," after which Phillinganes suggested the bridge of the song. The two apparently agreed to rate his contribution at 10% of the song, but he was later informed that his contribution would be considered just an arrangement. Quincy Jones has since backed these claims. Despite this, various issues of the single list both Jackson and Phillinganes as its composers.

What is the song about?

When Jackson's mother, Katherine Jackson, a devout Jehovah's Witness, heard it, she was worried about its lyrical content, and felt that the title could be misconstrued as being about sex.

However, Jackson reassured her that the song was not actually a reference to sex, but could mean whatever people wanted it to.

Who else featured on the song?

Michael's brother Randy provided percussion, having previously provided the demo's melody on the keyboard.

Greg Phillinganes played acoustic and electric pianos and synthesizers, while Louis Johnson of the Brothers Johnson played bass.

It was a song of many firsts for Michael Jackson

Michael Jackson - Don't Stop 'Til You Get Enough (Official Video)

Not only was it the first solo song he wrote by himself (he previously wrote 'Blues Away' by The Jacksons in 1976), but it was also the song that introduced Jackson's falsetto voice and famous vocal hiccups, which would become one of his signature techniques.

It was also his first solo music video, directed by Nick Saxton. The song also won Jackson his first solo Grammy and American Music Awards.

How did it perform in the charts?

This was the song that proved Michael Jackson was not just a child star, and helped him breakout from The Jacksons as a hugely successful solo artist.

The song topped the US chart, and peaked at number three in the UK.

After being re-released in 2006 in the UK, it returned to number 17, and it reappeared at 38 after Jackson's death in 2009.