7 of the greatest Elvis Presley cover versions, from Pet Shop Boys to Dolly Parton
4 May 2018, 16:34 | Updated: 24 June 2018, 11:41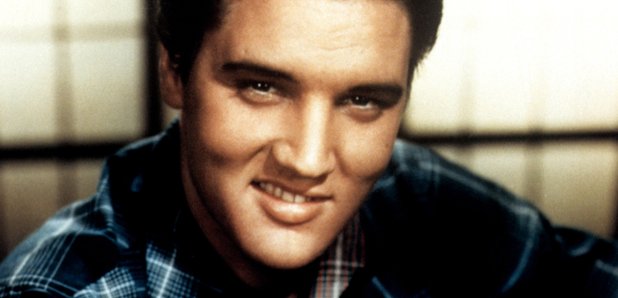 It's a tough task to try and take on the King, but a few folks have tried it.
Here are our personal favourite covers of Elvis Presley tracks, and they're a varied bunch!
1. Pet Shop Boys - 'Always on My Mind'
The synthpop duo covered this classic Elvis ballad for 1987 TV special marking 10 years since the King passed away.
It was received so well, that they released it as a single and it became that year's Christmas number one. It was so popular that it beat The Pogues' 'Fairytale of New York' to the top!
2. Fine Young Cannibals - 'Suspicious Minds'
These guys knew how to cover a classic. Their version was 'Ever Fallen in Love' by the Buzzcocks was great, but this was even better.
Featuring Jimmy Somerville on backing vocals, this was a big hit for the band in 1985.
3. Tom Petty and the Heartbreakers - 'Wooden Heart'
This quirky song was a hit for Presley, staying at number one in the UK Singles Chart for six weeks in 1961. It was was based on a German folk song, and featured two parts in German.
Years later, Tom Petty gave it a go, and it eventually appeared on his rarities compilation Playback in 1995.
4. UB40 - 'Can't Help Falling in Love'
Elvis Presley first recorded this song in 1961, and it is based on 'Plaisir d'amour' by Jean-Paul-Égide Martini. UB40 arguably had the biggest version three decades later.
They actually recorded it after being asked to make an Elvis tune of their choice for the film Honeymoon In Vegas. However, Bruno Hernandez's version was selected instead. They weren't sure about including a cover on their album, but Robin Campbell said: "I persuaded them that it would be pointless not to, as it was likely to be a smash hit."
5. Dolly Parton - 'In the Ghetto'
'In The Ghetto' was released in 1969 and was a major hit for Presley. The song is about poverty, describing a child who can't overcome his home life and turns to crime.
The same year, Dolly recorded her own version on her album My Blue Ridge Mountain Boy. See also Nick Cave and the Bad Seeds' version!
6. Billy Joel - 'All Shook Up'
In 1991, Billy Joel recorded this rock and roll classic for the movie Honeymoon in Vegas, which also featured other Elvis songs by various artists.
It was released as a single and reached number 27 in the UK.
7. Norah Jones - 'Are You Lonesome Tonight?'
In 1991, Billy Joel recorded the song for the movie Honeymoon in Vegas, which also featured other Elvis Presley songs by various artists.
Norah covered this Elvis ballad for a tribute special in the US in the 2000s.
The video also features various pictures of Elvis around her changed throughout the performance.