The Story of... 'Iris' by Goo Goo Dolls
3 January 2020, 15:46 | Updated: 3 January 2020, 15:56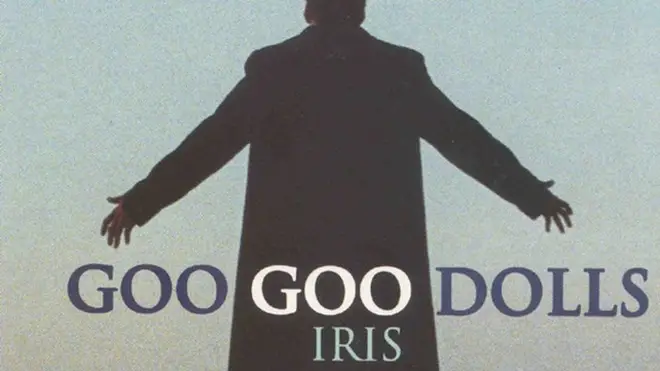 It's one of the most recognisable power ballads of the 1990s, though you might not know it by name.
US band Goo Goo Dolls's biggest hit continues to have a legacy two decades after its first release, but what is the meaning behind its lyrics and who wrote it?
Here are all the big facts behind 'Iris':
Who wrote 'Iris'?

Picture: PA

'Iris' was written by Goo Goo Dolls frontman John Rzeznik.

It was written for the 1998 romantic drama City of Angels, starring Nicolas Cage and Meg Ryan. It is sung from the perspective of Nicolas Cage's character.

In the film, Cage plays an angel sent to help humans make their transition to the afterlife. However, when he falls in love with a human (Meg Ryan), he must choose between love and eternal life.

'Iris' meaning: What is the song about?

Goo Goo Dolls - "Iris" [Official Music Video]

"I was thinking about the situation of the Nicholas Cage character in the movie," Rzeznik said.

"This guy is completely willing to give up his own immortality, just to be able to feel something very human. And I think, 'Wow! What an amazing thing it must be like to love someone so much that you give up everything to be with them.' That's a pretty heavy thought."

The name Iris was inspired by a country singer named Iris DeMent, who Rzeznik found while reading a magazine.

How did it perform in the charts?

In the US, it was one of three hits from the film's soundtrack, after Alanis Morissette's 'Uninvited' and Sarah McLachlan's 'Angel'

Despite spending a record of 18 weeks at number one in the Hot 100 Airplay chart, it was not allowed to chart on the main Billboard Hot 100, because no commercial single had been released. In December 1998, soon after the song's airplay had peaked, the rules changed to allow airplay-only songs onto the chart. This meant it finally debuted and peaked at number nine. Had it been allowed to chart from the beginning, it would have most likely spent many weeks at number one.

In the UK, it only peaked at number 25 at the time. However, in October 2011, after performances by two auditionees on The X Factor, it re-entered the at number three. In May 2013, the song returned to number 12 after it was covered by Britain's Got Talent contestant Robbie Kennedy.

It is also one of the top 30 best-selling singles of all time in Ireland.

Who else has covered it and what has the song been used in?

This song was used in the production of The Bear by Anton Chekov, performed by Rebecca Gove and Ioannis Bakogeorgos.

The Goo Goo Dolls performed 'Iris' on October 20, 2001 at Madison Square Garden, as part of The Concert for New York City to raise money for victims of 9/11.

It has also been covered by the likes of Leona Lewis, Ronan Keating, New Found Glory and Stacie Orrico among others.