How to reheat last night's chips properly
6 April 2018, 12:59 | Updated: 6 April 2018, 13:00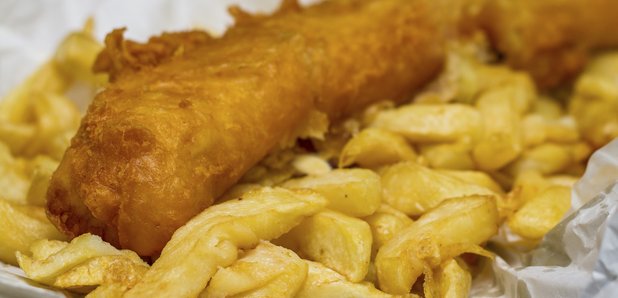 No one wants a soggy chip the next morning...
Well, some of you might. But how often have you ordered far too many chips one evening, and attempted to eat the rest the next day, only to find they have somehow transformed into soft remnants without any of the mouth-watering taste from before?
Thankfully, there are ways to give your chips a second lease of life...
Magda Ganea, from The Real Food Cafe in Stirlingshire, was awarded second place at the National Fish and Chip Awards 2018 in the Drywite UK Young Fish Frier of the Year contest and number one in Scotland (which let's face it, is the fish and chips equivalent of the Oscars). She has given some handy advice on how to resurrect your soggy chips.
"The biggest reason chips go soggy when reheating is moisture," Magda told Metro. "Potatoes are full of moisture that escapes when reheated, especially in a microwave or oven where the steam can't escape."
"However it is possible to reheat chips – just think of it as twice cooking! Leftover chips should be cooled as quickly as possible and placed in the fridge with a loose cover. Sealing leftover potatoes or chips completely can cause bacteria growth."
"When it comes to reheating make sure the chips are dry first and foremost. Use a kitchen towel to pat them dry or you can use salt to help draw out any excess water.
"Reheat in such a way that the water can escape. The perfect way to reheat chips is to deep fry, but frying them in a skillet can work just as well, use a very hot pan with a little oil. You can use a cube of bread to test the temperature which should brown in around 12 seconds when the oil is hot enough.
"Alternatively you can grill them on a high heat, but move the chips regularly so as not to burn them. The key to crispy leftover chips is to start dry and cook on a high heat – or just eat them all in the first sitting!"
There you go! Make sure your chips are dry, and on a high heat, and you should be golden.