James Martin: TV chef's partner, restaurant, net worth and more facts
29 August 2018, 15:38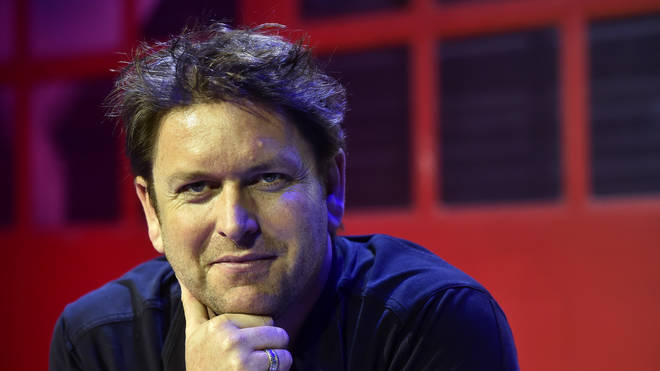 James Martin is one of the UK's most popular TV chefs, thanks to his various shows, books and restaurants.
To mark the return of his ITV show Saturday Morning, here are all the important facts about the talented cook.
Who is James Martin?

James Martin a British chef and TV presenter, best known for his work with the BBC and ITV.

Martin presented the BBC cookery series Saturday Kitchen from 2006 until 2016, before leaving the BBC. More recently, he has hosted James Martin's French Adventure, Saturday Morning with James Martin and James Martin's American Adventure for ITV.

James Martin partner: Is he married?

James Martin and Louise Davies.

Picture: Getty

James Martin has been in a relationship with PA Louise Davies for seven years, and currently lives with her.

Appearing on Good Morning Britain in February 2017, the chef said that he was "happy for the first time in his life."

The pair met on the set of Celebrity Who Wants To Be A Millionaire, and they share a flat and a dog named Ralph.

James previously split from James Bond boss Barbara Broccoli, who is 12 years older than him, in 2005 following four years together.

Which restaurants does he own?

James Martin opened his restaurant The Leeds Kitchen inside the Alea Casino in Leeds in 2011. The casino, and the restaurant, closed in March 2013.

In 2012, he opened a restaurant inside The Talbot Hotel, Malton, North Yorkshire. The restaurant was added to the Michelin Guide at the end of 2012.

In September 2013, Martin opened his restaurant James Martin Manchester, which specialises in modern British cuisine.

Martin studied catering at Scarborough Technical College, and trained at Hostellerie De Plaisance, Saint-Émilion, France. He then worked at the 3 Michelin star restaurant Maison Troisgros in Roanne, France, and later joined the staff of Anthony Worrall Thompson's One Ninety Queen's Gate restaurant in Kensington, London.

He later moved to Alastair Little in Soho, London, the 2 Michelin star restaurant The Square in Mayfair and the 2 Michelin star restaurant, Harvey's, in Wandsworth.

Martin later spent two years as a Pastry Chef at Chewton Glen Hotel, and at the age of 22, he set up the Hotel du Vin in Winchester as Head Chef.

What is James Martin's net worth?

James Martin's net worth is estimated to be around £3.8 million ($5m).

James Martin age: How old is he?

James Martin was born on June 30, 1972. He celebrated his 46th birthday in 2018.

James Martin tour: Is he going out on the road?

Yes!

James Martin will embark on an 18-date UK tour in October 2018.

On the Road Again will see James following on from his successful 2016 tour, showing off his cooking skills and friendly humour.

The full dates and tickets can be found on his official website.