John Partridge: Celebrity MasterChef star's age, husband, height, career and other facts
28 September 2018, 16:55 | Updated: 23 March 2019, 23:26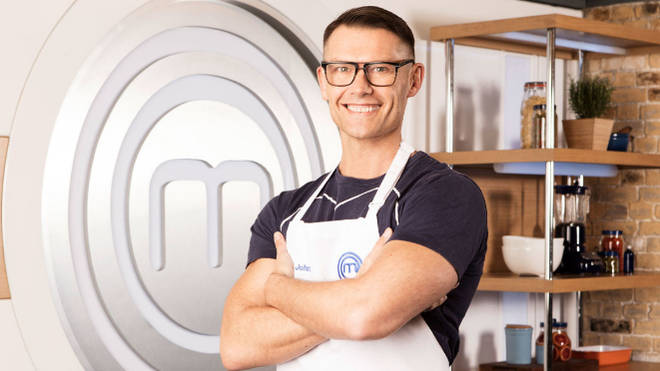 John Partridge must be one of the most talented stars in UK showbusiness.
He can sing, act, dance and he's now proven himself as a pretty amazing cook on Celebrity MasterChef!
Here are all the big and important facts about the former EastEnders star:
Who is John Partridge?

John Partridge is an English actor, dancer, singer, panelist and television presenter.

He is perhaps best known for playing Christian Clarke in EastEnders, and has also worked extensively as a singer and dancer in musical theatre, including as Rum Tum Tugger in the 1998 film version of Lord Andrew Lloyd Webber's musical Cats.

He also took part in Celebrity Big Brother in 2016, finishing in sixth place, and released his debut album Dames, Dudes & Cowboys Too in 2014.

Who did John Partridge play in EastEnders?

Picture: BBC

From January 2008 to November 2012, John was a regular cast member of EastEnders, playing the role of Christian Clarke.

Christian was the gay brother of Jane Beale, and was typically thought of as a member of the Beale family.

His final appearance as a regular was on November 15, 2012. He also worked as a choreographer on the show.

Christian's storylines mostly revolved around his relationship with Syed Masood (Marc Elliott), as well as his friendship with Roxy Mitchell (Rita Simons) and being involved in the coming out storylines of both Steven Beale (Aaron Sidwell) and Ben Mitchell (Joshua Pascoe).

He has returned sporadically ever since, the most recent appearance occurring in 2016.

Who is John Partridge's husband?

John Partridge and Jon Tsouras in 2010. Picture: Getty

John Partridge has been in a civil partnership with Jon Tsouras, also an actor, since September 2011.

John Partridge age: How old is he?

John was born on July 24, 1971. He celebrated his 47th birthday in 2018.

Who was John Patridge's mother?

John Partridge and his mum Bridget.

Picture: Twitter/John Partridge

John's mother Bridget had Alzheimer's disease for a number of years.

In August 2014, he revealed that he had lost four stone since 2012, due to the stress of seeing his mother with the disease. In May 2017, he revealed that his mother had died from her disease after battling the illness for seven years.

John Partridge height: How tall is he?

John Partridge is 6ft 1in tall, according to CelebHeights.