Who is Lauren Daigle? 'You Say' star's songs, age, tour and more facts
1 May 2019, 14:08 | Updated: 1 May 2019, 14:11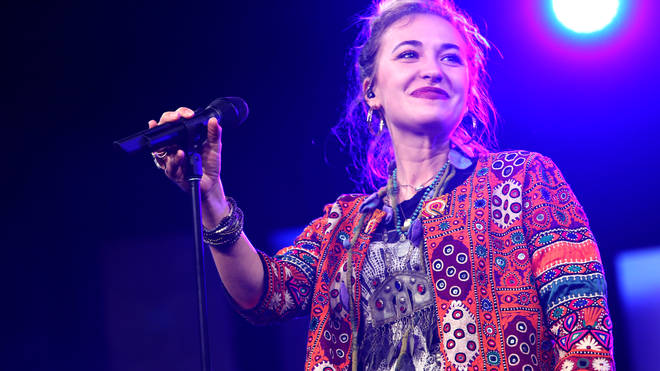 Lauren Daigle has built up a loyal fanbase since releasing her first music in 2013, and we've fallen in love with her powerful songs.
'You Say' is among a line of impressive songs by the talented artist, but what is her background and is she touring the UK anytime soon?
Here are all the important facts about Lauren Daigle every fan should know:
Who is Lauren Daigle?

Lauren Daigle is an American contemporary Christian music singer-songwriter from Lafayette, Louisiana.

She released her first full album How Can It Be in April 2015, and went on to achieve Platinum Record status. It was also nominated for a 2016 Grammy Award for Best Contemporary Christian Music Album.

The 27-year-old discovered music through her parents, and her mother called their house "The music box" when she was a child, as anytime she was awake she was singing.

She has said that a difficult illness, infectious mononucleosis, helped her see that music was going to be her primary focus. When she went to a college prep school, she initially thought she had to go into the medical field for mission work. However, when she felt her Christian beliefs brought her into that solitude, she realised that she should follow her true passion of music.

After graduating, Lauren travelled to Brazil to do mission work, before attending Louisiana State University for a degree in Child and Family Studies.

How did she get her big break?

Lauren started singing in her choir, and led the choir while studying at university. She attempted American Idol in 2010 and 2012, after being encouraged by her family. However, she was eliminated just before the final 24 contestants in 2010, and made it through the Hollywood round in 2012, but was cut in the first Las Vegas round.

She was asked to sing background vocals on an EP for a local band called The Assemblie, and soon after Centricity Music invited her to attend a workshop. When the singer for the main event became ill, she was asked to fill in. This led to her singing on the Jason Gray single 'Nothing is Wasted'. She was signed to the Centricity Music label in 2013.

Lauren Daigle albums and songs: What are her most famous hits?

Her first two albums - 2015's How Can It Be and 2016's Behold: A Christmas Collection were number ones in the American Christian charts. Singles including 'First', 'Light of the World' and 'Trust In You' were also hits.

It wasn't until 2018's 'You Say' where she made an impact outside Christian music circles.

The song has reached number 44 in the Billboard Hot 100, and has picked up airplay around the world. Its album Look Up Child reached number three in the main chart in the US.

What is 'You Say' about?

Lauren told Billboard: "I knew this would be a song of my identity.'You say I am loved.' That's the truth."

On the album Look Up Child, she said: "I want this to be such a record of joy, such a record of hope, that people experience a childlikeness again. In the time of making this record, I had to remember who I was as a child. I want people to reflect on, 'The innocence of my childhood … how do I see myself through those eyes again? How do I love myself like that again? Where's that joy? Where's that hope?'".

Is Lauren Daigle on tour?

She is indeed! Her 2018/19 tour will see her take in various cities in the US. Full dates can be found here.

Lauren currently has no plans to tour the UK, but we expect that to change very soon!