The Story of... 'Never Enough' from The Greatest Showman
8 September 2018, 17:28 | Updated: 2 October 2018, 20:49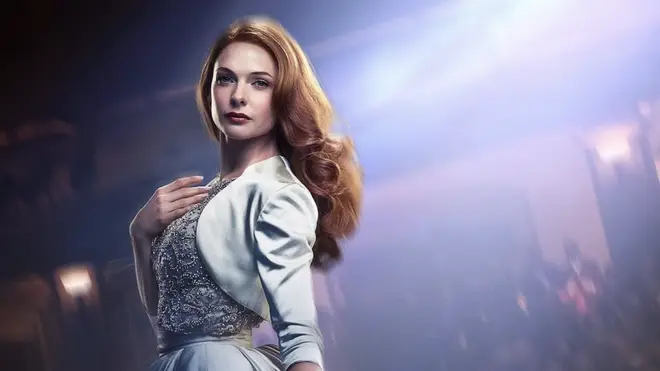 The Greatest Showman has become one of the most successful musical movies of all time.
Many of its songs have become hits around the world, including the power ballad 'Never Enough'.
But what is the song and the film it comes from about and who sings it? Here's all the important facts...
What is The Greatest Showman about?

The Greatest Showman is a 2017 musical film directed by Michael Gracey, and written by Jenny Bicks and Bill Condon.

It stars Hugh Jackman, Zac Efron, Michelle Williams, Rebecca Ferguson, and Zendaya, and is inspired by the story of PT Barnum's creation of the Barnum & Bailey Circus.

Despite mixed reviews from critics, it proved hugely popular with audiences, and grossed over $434 million worldwide, making it the fifth-highest grossing live-action musical of all time.

Its soundtrack proved particularly popular in the UK, becoming only the second album in 30 years to achieve 11 consecutive weeks at number one in the main album chart.

Who wrote the music for The Greatest Showman?

Pasek and Paul.

Picture: Getty

The soundtrack was written by Benj Pasek and Justin Paul, known together as Pasek and Paul.

Both aged 32 when the movie was released, they also won the Golden Globe and Oscar for the song 'City of Stars' from La La Land.

What is 'Never Enough' about?

The Greatest Showman - Never Enough (Official Lyric Video)

The song is sung by the Swedish opera singer Jenny Lind in the film, and it expresses her excitement following her successful American debut.

Justin Paul told Genius: "It's sort of meant to be a pop technique, that 'Never, never, never.' Something that was hooky and that was repetitive. We also thought it was kind of delicious to have this character who represents PT, who's striving for acceptance and fame. It feels extravagant and overwhelming, and it's sensory overload of her just harping on this.

"'Never, never, never enough'. It felt like you could imagine someone in a castle trying to count all of their riches and it still doesn't add up to enough. It's that kind of that moment where somebody isn't really satisfied."

Who sings 'Never Enough'?

Loren Allred - Never Enough (Live Performance)

'Never Enough' is sung by Loren Allred, best known for being on Adam Levine's team in season three of The Voice US.

Actress Rebecca Ferguson portrayed Jenny Lind in The Greatest Showman, but despite having a music background in Stockholm, felt she didn't have the necessary experience to play an opera legend.

Instead, Allred dubbed her voice for the movie.

Ferguson explained to Collider: "[Loren] is the most incredible singer. I'm an actress and that's what I tried to do at least. There is a difference in being able to sing a tune and hold it and do a fairly good job.

"It is another thing playing the world's best opera singer. If I would f*** that up, I would be quite embarrassed. So I thought, 'Loren, you just go for it, girl!'"