9 of the greatest one hit wonders from the 1970s
20 August 2018, 16:36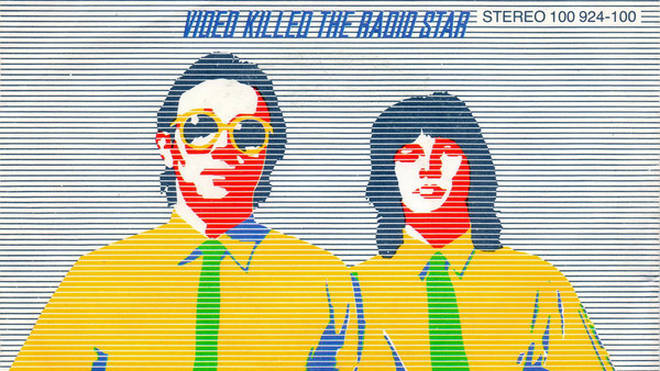 The 1970s was a treasure trove of bizarre hits, from The Wombles to 'Whispering Grass'.
It was also a decade full of one hit wonders: classic hits that were never quite followed up by the artists who recorded them.
Here are some of the very best one hit wonders of the 1970s:
The Knack - 'My Sharona'

The famous riff of this song was written by guitarist Berton Averre, years before he joined the Knack. He had played the riff as well as a drum groove for Doug Fieger, the group's lead singer and rhythm guitarist, who loved it and promised to make it a song.

When Fieger was 25, he met 17-year-old Sharona Alperin, who inspired a two-month run of songwriting, as well as becoming Fieger's girlfriend for the next four years. Fieger said: "It was like getting hit in the head with a baseball bat. I fell in love with her instantly."

Wild Cherry - 'Play That Funky Music'

This was one of the most iconic disco tracks of all time. Before this, Wild Cherry was a hard rock band, and after one show, an audience member shouted: "Play some funky music, white boy." Frontman Rob Parissi decided they should!

Let's just pretend the Vanilla Ice cover didn't happen.

Stealers Wheel - 'Stuck in the Middle With You'

Produced by rock and roll greats Jerry Leiber and Mike Stoller, this song is a dismissive tale of a music industry cocktail party written and performed as a pastiche of Bob Dylan. The band featured singer Gerry Rafferty on vocals.

It later found fame after its use in Quentin Tarantino's 1992 debut Reservoir Dogs, during the scene in which Mr Blonde tortures a bound policeman while singing and dancing to it, before cutting off his ear. It was later covered by Louise Redknapp in 2001.

Carl Douglas - 'Kung Fu Fighting'

This ode to the world of kung fu and Bruce Lee movies was one of the first disco hits that took over the world in 1974.

It ended up selling over 11 million copies worldwide, despite having been recorded in the final 10 minutes of a three-hour recording session.

Starland Vocal Band - 'Afternoon Delight'

This rather cheeky song was a number one hit in the US in 1976. The title came from the happy hour menu at Clyde's restaurant in Georgetown, Washington, DC, where Bill Danoff was eating with fellow bandmember Margot Chapman, while his then-wife Taffy Danoff was undergoing surgery for cervical cancer.

Danoff later downplayed the somewhat controversial lyrics, saying: "I didn't want to write an all-out sex song... I just wanted to write something that was fun and hinted at sex."

The Buggles - 'Video Killed the Radio Star'

This song was originally recorded by Bruce Woolley and The Camera Club (with Thomas Dolby on keyboards). Co-written with Trevor Horn and Geoff Downes, the pair later re-recorded it as The Buggles, and had a huge with it worldwide.

The song relates to concerns about mixed attitudes towards 20th-century inventions and machines for the media arts. It is well-remembered as the first music video shown on MTV in the United States at 12:01am on August 1, 1981.

Harry Chapin - 'Cat's in the Cradle'

This song tells of a father and son who can't schedule time to be with each other, and it serves as a warning against putting one's career before family. Its lyrics began as a poem written by Harry's wife, Sandra Gaston.

It was inspired by the awkward relationship between her first husband, James Cashmore, and his father, a politician. Harry also said the song was about his own relationship with his son, Josh, admitting: "Frankly, this song scares me to death." Rock band Ugly Kid Joe scored a hit with a cover version in 1992.

Terry Jacks - 'Seasons in the Sun'

This was an English-language adaptation of the song 'Le Moribond' by Belgian singer-songwriter Jacques Brel, with lyrics rewritten by American poet Rod McKuen.

Canadian singer Terry Jacks scored a huge hit with his version, selling 10 million copies worldwide. He made the decision to record the song when The Beach Boys, who had recorded a version with him producing, decided to cancel their recording.

Norman Greenbaum - 'Spirit in the Sky'

This song has the unique accolade of being a number one hit for three artists, starting with writer Norman Greenbaum. Doctor and the Medics were also one hit wonders with the song in 1986, while Gareth Gates and The Kumars took it back there in 2003.

Greenbaum later said he was inspired to write the song after watching Porter Wagoner singing a gospel song on TV. He said: "I thought, 'Yeah, I could do that,' knowing nothing about gospel music, so I sat down and wrote my own gospel song. It came easy. I wrote the words in 15 minutes."