7 of Paul Carrack's best songs, from Mike + the Mechanics to Squeeze
20 April 2018, 16:45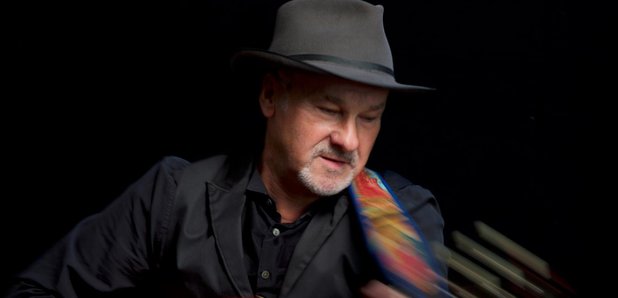 Paul Carrack is one of those singers who you may have no idea is behind many of your all-time favourite songs.
Not only has he had a successful solo career, but he has been a member of many bands including Squeeze, Ace, Mike + the Mechanics and Roxy Music.
In fact, Record Collector once remarked: "If vocal talent equalled financial success, Paul Carrack would be a bigger name than legends such as Phil Collins or Elton John."
Here are his very greatest songs:
1. 'The Living Years' (with Mike + the Mechanics)
Read more: The Story of... 'The Living Years'
Written by Genesis' Mike Rutherford with BA Robertson, this emotional song addresses a son's regret over unresolved conflicts with his now-deceased father.
Carrack took on lead vocals for this song, and has since performed a number of solo versions. His father died in an industrial accident when he was 11, and so the song is still a regular in Carrack's gigs.
2. 'How Long?' (with Ace)
This song was the biggest hit for Carrack's short-lived band Ace back in 1974, but it's still a chilled classic for this day.
Although widely thought as being a song about adultery, it was actually written by Carrack after he found out that bassist Terry Comer had been secretly working with the Sutherland Brothers and Quiver. Comer returned to Ace in time to play on the song.
3. 'Don't Dream It's Over (with Paul Young)
In 1991, Paul Young released a cover of this Crowded House classic, with Carrack joining him on guest vocals.
Not to be confused with the other Paul Young - whom Carrack was a member of Mike + the Mechanics with. Too many Pauls!
4. 'Over My Shoulder' (with Mike + the Mechanics)
Although this amazingly didn't break into the UK top 10, it was perhaps the band's most successful hit on radio, and performed well across Europe.
Bonus fact: The music video features Hollyoaks star Nick Pickard as a love-struck teenager, and McFly's Tom Fletcher as a young boy in a junior school classroom.
5. 'Tempted' (with Squeeze)
Unlike other Squeeze songs, which were usually sung by Glenn Tilbrook or Chris Difford, this song's lead vocal was taken by then-keyboardist Paul Carrack.
Incredibly, despite being one of Squeeze's more famous songs, it only reached number 41!
6. 'Love Will Keep Us Alive'
Paul Carrack wrote this song with Jim Capaldi and Peter Vale, and it was first recorded by a reunited Eagles for their 1994 Hell Freezes Over tour and album.
Carrack recorded a solo version in 1996, and he later performed with Eagles member Timothy B Schmit in London with the Royal Philharmonic Orchestra.
7. 'Eyes of Blue'
One of Paul Carrack's best solo songs, this reached number 40 in the UK charts.
It was taken from his 1995 album Blue Views, his first solo album in seven years at the time.