7 of Paul Weller's greatest ever songs
24 May 2018, 12:51 | Updated: 24 May 2018, 12:57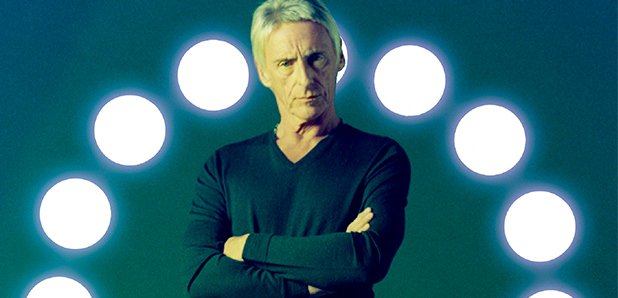 Paul Weller has been one of the UK's finest musicians of the past 40+ years.
Whether it's time with mod revival pioneers The Jam, the soulful Style Council or his hugely successful solo career, Paul Weller's discography is rather impressive.
To celebrate Paul's 60th birthday, here are just a handful of his best ever chilled tunes:
1. 'You Do Something to Me'
Taken from Paul Weller's third solo album, the former Jam singer said of this moody love song years later: "I'm told by some many people they had it played at their wedding, the first dance.
"Ironically, it's really about unattainable love. But you can interpret it whichever way you want".
2. 'Wild Wood'
The title track from Paul's second solo album, this was also a top 20 hit. The album version was an acoustic number, but he also released a Sheared Wood remix which contained a backing beat.
Bonus fact: Max Beesley appeared on the album as a percussionist before he found fame as an actor.
3. 'You're the Best Thing' (with The Style Council)
After leaving The Jam, Paul took on a far more soulful sound with his next band The Style Council.
Taken from their debut album, this romantic tune is arguably their most famous song. The band split in 1989.
4. 'Wishing on a Star'
Paul covered this 1978 Rose Royce track for his covers album Studio 150 in 2004. It has been covered by many artists over the years, ranging from Randy Crawford to Beyonce to Seal.
Billie Rae Calvin wrote the song with Barbra Streisand in mind, but producer Norman Whitfield took it for his label's group instead.
5. 'That's Entertainment' (with The Jam)
Such was the popularity of The Jam at the time, this 1980 song reached the UK top 40 on import sales alone, as it was never actually released as a single.
"I was in London by the time I wrote 'That's Entertainment'," Paul said later. "Writing it was easy in a sense because all those images were at hand, around me."
6. 'Above the Clouds'
This was the third single from Paul's self-titled debut solo album in 1992.
The album was seen as Paul returning to his 'roots', with him later saying: "I hadn't been down to Woking in a long time. That was the first time, in the early '90s, when I was finding my feet again."
7. 'It's Written in the Stars'
This is the fourth track from Paul's sixth solo album Illumination, released in 2002.
This was the main highlight from the LP, which also featured appearances from Noel Gallagher and Stereophonics frontman Kelly Jones.