Who is Ryan Seacrest? American Idol star's age, height, girlfriend and career revealed
7 October 2018, 16:11 | Updated: 17 October 2018, 17:48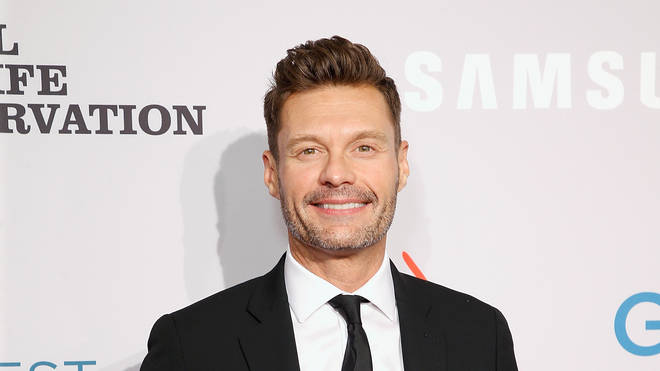 Ryan Seacrest is one of the most famous stars on American TV and radio.
Thanks to his time as American Idol host, he is one of the highest-paid stars in entertainment. Here are all the big and important facts about the presenter that every fan should know:
Who is Ryan Seacrest?

Ryan Seacrest is an American radio personality, TV host, and producer.

He is best known for hosting American Idol, and the US radio shows American Top 40, and On Air with Ryan Seacrest.

He stared co-hosting Live with Kelly and Ryan from May 2017.

Seacrest is also a TV producer, and has produced the hit reality series Keeping Up with the Kardashians, and several of its spinoffs.

Ryan Seacrest age: How old is he?

Ryan Seacrest was born on Christmas Eve, 1974. He will celebrate his 44th birthday in 2018.

He was born in Atlanta, Georgia, and is the son of Constance Marie (née Zullinger), a homemaker, and Gary Lee Seacrest, a real estate lawyer.

Ryan Seacrest height: How tall is he?

Ryan Seacrest is 5ft 7 ½ (171.5 cm), according to Celeb Heights.

He told HollywoodLife: "Actually, I'm 5' 8" but my shoes tonight make me 5'8" and three quarters. I don't wear lifts, but one of the judges does. Guess who".

What is Ryan Seacrest's net worth?

Ryan Seacrest has an estimated net worth of a huge £312 million ($410 million), according to Celebrity Net Worth.

He also has an annual salary of around $75 million.

Who is Ryan Seacrest's girlfriend?

In April 2010, Seacrest began dating Julianne Hough, a dancer and actress best known for her role in Dancing with the Stars. In March 2013, it was announced that their relationship had ended.

As of 2018, he is dating 26-year-old model Shayna Taylor.